We Are Here For You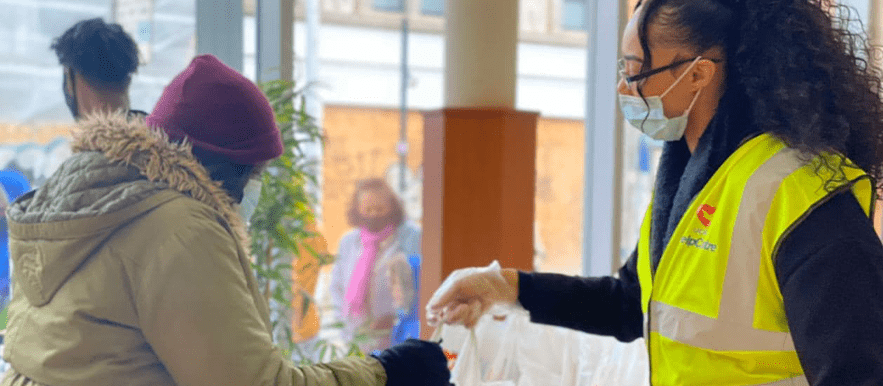 The COVID-19 outbreak has affected many people across the UK. With business closures and drastic changes to employment, many people have struggled to make ends meet and consequently have limited access to food.
Those who have been hit the hardest include the elderly, low-income families and rough sleepers, to mention but a few. Emergency food aid sectors, such as Food Banks and Soup Kitchens, have therefore become essential facilities in these tough times.
This is why, in response to this need, the UCKG HelpCentre has opened more Soup Kitchens and Food Banks in locations where we are based in order to reach a greater number of people.
We are open at 11am-1pm every Saturday, offering hot take away meals at the Soup Kitchen and a small food package at the Food Banks.
If you or someone you know could benefit from these services, you can visit any one of the following locations:
SOUP KITCHENS:
Rainbow Theatre, 232 Seven Sisters Road, N4 3NX
 Catford UCKG HelpCentre, 1 Bromley Rd, Catford, SE6 2TS
 Kilburn UCKG HelpCentre, 234 Kilburn High Road, Kilburn, NW6 4JR
 Peckham UCKG HelpCentre, 176 Rye Lane, Peckham, SE15 4NF
 Leeds UCKG HelpCentre, 12 Regent Street, Leeds, LS2 7QA
 FOOD BANKS:
 Edmonton UCKG HelpCentre, 1st Floor, 6a Sterling Way, London, N18 2XZ
Croydon UCKG HelpCentre, 12-14 London Road, West Croydon, Surrey, CR0 2TA
 Stamford Hill UCKG HelpCentre, Loyola Hall, 70 High Road, London, N15 6JU
 Plaistow UCKG HelpCentre, St. Andrews's Church, St.Andrew's Road, Plaistow, London, E13 8QD
When you visit us, don't forget to come wearing your face covering and please follow all social distancing guidelines.
For more information or to know how you can support this work, call or send a WhatsApp message to our 24-hour Helpline on 020 7686 6000.