UCKG's Catford soup kitchen open on 28 March
The soup kitchen,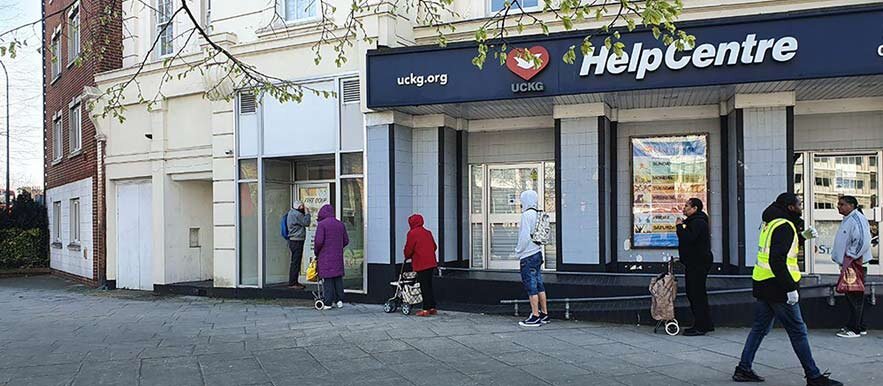 Now that the government has confirmed that foodbanks are an essential service, the soup kitchen in the foyer of the UCKG Help Centre at 1 Bromley Road, Catford can confirm that it is continuing its service.
This weekend it will be open from 11am – 2pm on Saturday 28 March and sessions will continue every Saturday for the foreseeable future. It is expected that between 30 and 50 homeless and hungry people will be fed on 28 March, following the arrival of takeaway bowls, although numbers are expected to vary from week to week.
The soup kitchen will be run by volunteers from the HelpCentre, and every precaution will be taken to minimise the risk of coronavirus infection for both volunteers and the people being served. The steps being taken are as follows:
All volunteers will be supplied with gloves and will observe social distancing
• The food will be pre-packed and for now, users of the soup kitchen will not be allowed to select or touch items.
• Access will be through a door at the front of the HelpCentre adjacent to the main foyer. And this door will be kept open for people to collect food, so there will be no need to touch any handles.
• Two six-foot tables will be left just inside the door so people can walk in and collect their food without any contact with the volunteers and other users of the soup kitchen.
• A single volunteer will be outside the building checking the queue to ensure that proper social distancing is happening and one more volunteer will be inside, observing the situation, to secure that the same personal security continues inside.
• Once all the available food has been distributed the doors will be closed even if it is before 2pm.
Kim Powell, manager of the soup kitchen said: "During this very difficult time staff and volunteers will continue to support those most in need in our community. In times like this it is heart-warming to see organisations and members of the public donating to the Soup Kitchen so that we can keep this project going. We are very thankful for all the help and support".
ENDS
Notes to editors
UCKG is a Christian church and registered charity that offers a range of practical support activities alongside spiritual support and comfort and welcomes all-comers. It reached the UK in 1995 and has gone from strength to strength, providing support and spreading the Christian faith. There are UCKG HelpCentre branches in England and Wales.
For further information please contact the UCKG HelpCentre Press Officer via e-mail on press@uckg.org or direct line 020 7686 6033.