UCKG Brixton helps to feed the hungry
a Christian church, the local community,
Monday, 23 October 2017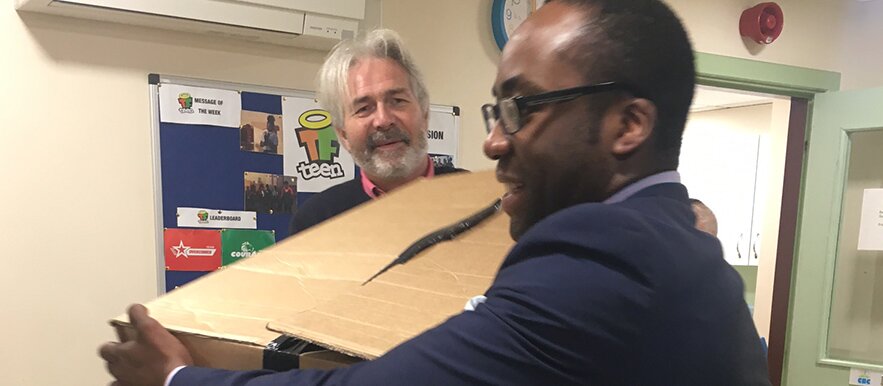 In welcoming a donation of 123kg of non-perishable food and toiletries, from the Brixton UCKG HelpCentre, Elizabeth Maytom project lead at Norwood and Brixton food bank said: "Amazing to get the support and fantastic donation. Thank you."
The HelpCentre members had embarked upon their 2017 food donation week knowing that 13 million people live below the poverty line in the UK, with individuals going hungry for reasons ranging from benefit delays to unexpected bills or simply low incomes.
During the week of 18-24 September, they worked closely with Norwood and Brixton food bank, running a food appeal in the local community. It was clearly a great success.
Not only did they collect nine large boxes full of donations, they also set out to create awareness of ways to tackle poverty within the local community, to encourage community cohesion and build a positive relationship with local organisations thereby making a difference in their local area.
ENDS
Notes to editors
UCKG is a Christian church and registered charity that offers a range of practical support activities alongside spiritual support and comfort. It reached the UK in 1995 and has gone from strength to strength, providing support and spreading the Christian faith through its branches in England and Wales.
For further information please contact the UCKG HelpCentre Press Officer via e-mail on press@uckg.org or direct line 020 7686 6033.