Many Small Actions Could Make A Big Difference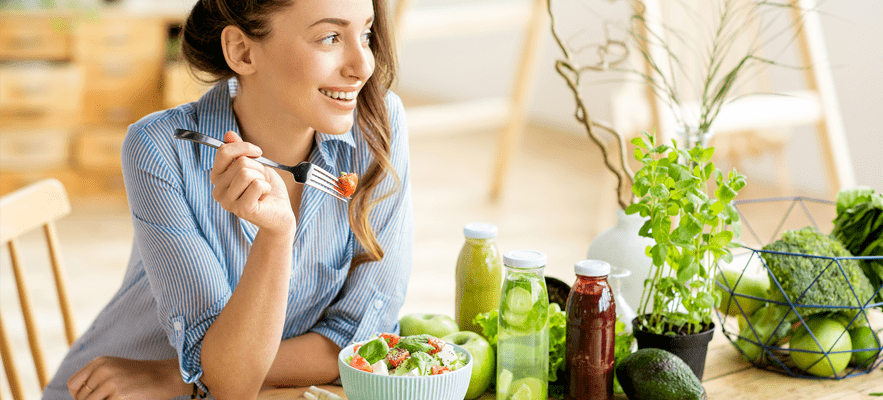 The pandemic and quarantine have brought about many changes, no doubt affecting each and every single individual. Habits and routines have had to change – particularly those that involve being outdoors – to make them better suited to being carried out in the home.
Gyms and other establishments have been forced to close their doors, much to the dismay of those dependent on a physical building to keep them accountable to achieve their workout goals.
Although guidelines have been put in place to help keep the nation active – first with the one-hour outdoor exercise restriction, and now unlimited outdoor exercise being permitted – 48% of the 2,254 people that took part in a survey conducted by King's College London and Ipsos MORI say that they have put on weight during the lockdown.*
People have not only been physically affected, but also mentally, as "the same percentage report feeling more anxious or depressed than usual."* The mind and body are assets that need constant investment to maintain a sound well-being. The overwhelming worry of being unable to make great changes or implement a routine that one was so used to, could lead to complete inaction.
But instead of worrying about what can't be done during the lockdown, focus on what can! A positive mindset motivates you to invest without being stressed about the bigger picture. What matters is that you are aware of the good you are doing for yourself.
After all, small changes are better than no changes at all. Take advantage of the opportunities you have to do good for your mind and body. Go for a walk or a run, making sure to keep your distance. Incorporate a piece of fruit into your diet. Drink more water and get your eight hours of sleep.
Your body is a temple and you are the only one who has to live with it. That is why the UCKG HelpCentre holds online meetings every Tuesday specifically with your health in mind. Combine the physical activities with the spiritual help, and receive a prayer for yourself or for your loved ones if they are facing any health issues.
A prayer may seem minor, but many small actions could make a big difference.
Meeting: Health Day
Day and Time: Tuesday at 7.30pm (also at 10am and 3pm)
Platforms: Connect to the online meetings via YouTube, Facebook or Liberty Radio
*Source: https://www.bbc.co.uk/food/articles/lockdown_health_tips?xtor=CS8-1000-%5BDiscovery_Cards%5D-%5BMulti_Site%5D-%5BSL01%5D-%5BPS_FOOD~C~~C_Lockdown%20health%20tips%5D