Belfast HelpCentre reopens for communal worship
back into the church, in need of comfort,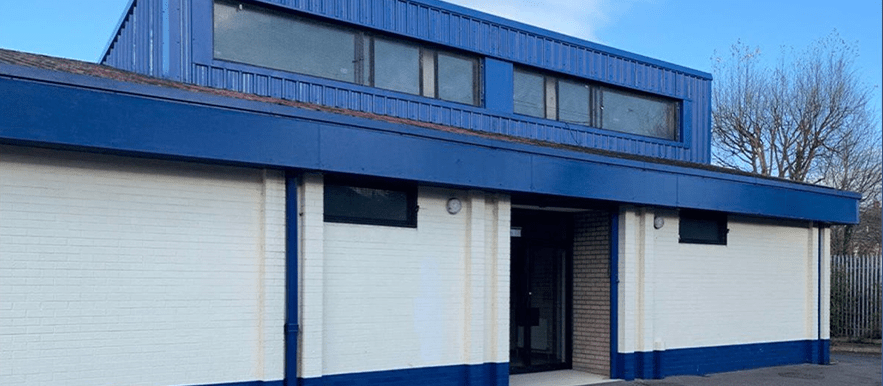 The UCKG HelpCentre at 2a Templemore Street, Belfast reopened for communal worship on Friday 11 December at the end of Northern Ireland's 14 day circuit- breaker lockdown. At the same time it is continuing with a limited range of virtual services especially for people who are vulnerable or self-isolating because of COVID-19.
Pastor Marco, who leads the HelpCentre, is now welcoming the congregation and members of the public back into the church for services daily, although social distancing must be maintained and all worshipers must wear face coverings inside the HelpCentre.
Monday to Friday services are held at 7am, 10am, 3pm and 7.30pm, although there is a variation to this schedule on Thursdays. Further details and themes for each day's prayers are as follows:
Monday –Independence Project (prayer for economic security).
Tuesday – Healing
Wednesday – Spiritual Growth
Thursday – Family Day. Love Therapy is held at Finsbury Park HelpCentre only, at 8pm, and is streamed to other branches including Belfast.
Friday – Spiritual Cleansing
Saturday – Impossible Cases (7am)
Sunday – 7.30am and 10am (Sunday Service/Empowerment). Breaking the Habit (4pm) is held at Finsbury Park only and streamed to other branches. Similarly, the Bible Study meeting (6pm) is streamed to other branches including Belfast.
Virtual services are being streamed twice a week from the UCKG's headquarters so that worshippers who cannot get to the church for health reasons related to the pandemic do not miss out. The Wednesday service at 7.30pm focuses on Spiritual Growth, while the Sunday/Empowerment service is at 10am. Both can be accessed via *Liberty Radio and *Univer Video.
The UCKG is totally focused on supporting its congregation and anyone else in need of comfort at this challenging time. Pastor Marco said: "Everyone is most welcome to attend services, or call our 24 hour helpline on 020 7686 6000, and to seek solace through faith, as it can so often bring great comfort."
ENDS
Notes to editors:
UCKG is a Christian church and registered charity that offers a range of practical support activities alongside spiritual support and comfort and welcomes all- comers. It reached the UK in 1995 and has gone from strength to strength, providing support and spreading the Christian faith. There are UCKG HelpCentre branches in England, Wales, Northern Ireland and Scotland.
*Liberty Radio can be accessed via the website libertyradio.co.uk or the Liberty Radio app. The Liberty Radio app can be downloaded on Google Play and the App Store.
*Univer Video app can be downloaded on Google Play and the App Store. The app and website broadcast the services live, plus other live UCKG services from around the world. This streaming service is subject to paying subscription.
For further information please contact the UCKG HelpCentre Press Officer via e-mail on press@uckg.org or direct line 020 7686 6033.