Who will you share your bread with?
the bread of life,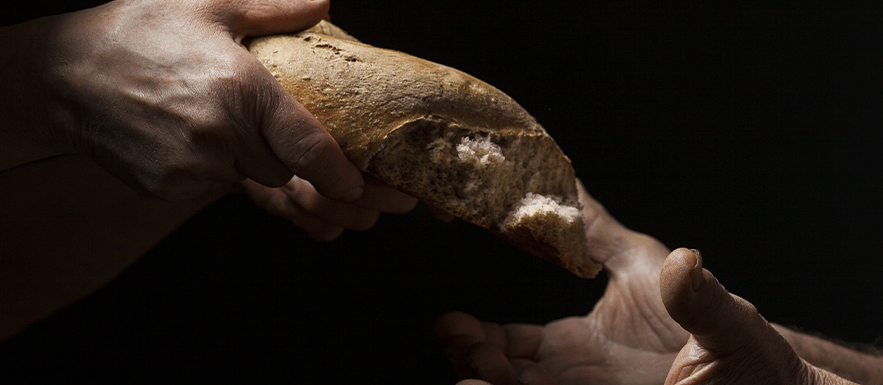 What is it about food that has always brought people together? In all parts of the world, in different cultures and throughout human history, meals have been a type of glue to bring people closer together.
There's even an old expression 'to break bread with someone' which means much more than just eating a piece of bread… it's about a meaningful connection of forging relationships, putting past differences aside which in turn brings a sense of forgiveness for both parties to start on a clean slate again…
On Sunday, 16 May, we will be having The Lord's Supper of Sharing. This time around, we will invite someone to join us in God's house in order to share what God has given us, which is much more than forgiveness but salvation too.
Is there a neighbour that's been constantly coming into your mind but you're unsure of how to help them? Here's the opportunity you've been waiting for. Our role is to invite them and God will be the One on the day providing the bread of life that came from heaven for both of us.
Or perhaps, you may not even know what's so important about partaking in such an important event… Allow us to show you on this day how important this is for your life and spiritual well-being. We are sure that if you come with an open heart ready to receive what God has prepared for you based on this verse, you will not leave the same!
And He took bread, gave thanks and broke it, and gave it to them, saying, "This is My body which is given for you; do this in remembrance of Me." (Luke 22:19)
Please come wearing your face covering and follow all social distancing guidelines. For more information, call our 24-hour Helpline on 020 7686 6000.
Meeting: The Lord's Supper of Sharing
Day and Time: Sunday at 10am (also at 7.30am)
Location: Your local UCKG branch
Please note: If you are in the high-risk group or are self-isolating, you can still participate in the service online at libertyradio.co.uk.