UCKG Food Bank Opening in Tooting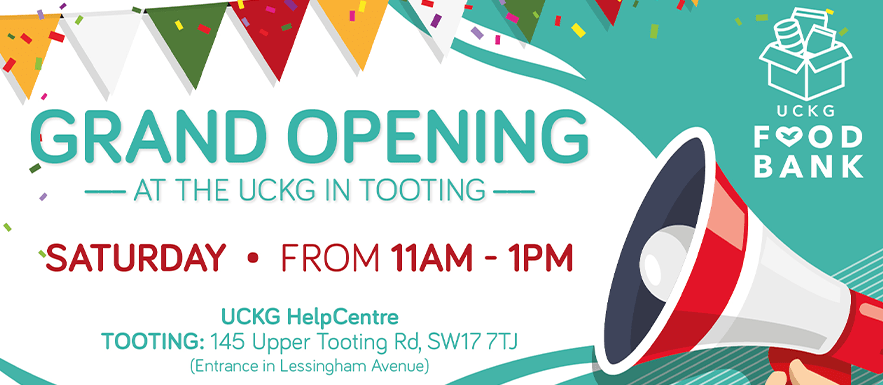 We are proud to announce the opening of one more UCKG Food Bank in Tooting, South London on Saturday, 17th April!
The food bank will be located at the HelpCentre on 145 Upper Tooting Road, SW17 7TJ, and will be open from 11am until 1pm every Saturday. Supplies of non-perishable foods and essential toiletries are being donated by the members of the HelpCentre, which is a Christian church with several locations across the UK.
Tooting is a district of South London and has the fourth-highest number of social housing accommodation. During the times of the Covid-19 pandemic, all sorts of help to the local community are really helpful.
Do you know anyone in the area of Tooting that needs help? Make sure to let them know about the Food Bank, which will now be open every Saturday from 11am – 1pm.
If you live in other areas of the United Kingdom, take a look at the places where we are currently holding Soup Kitchens and other Food Banks.
If you have any questions or would like to help with donations, please feel free to contact our team or call us on 020 7686 6000.