UCKG announces 'Cook Out to Reach Out!'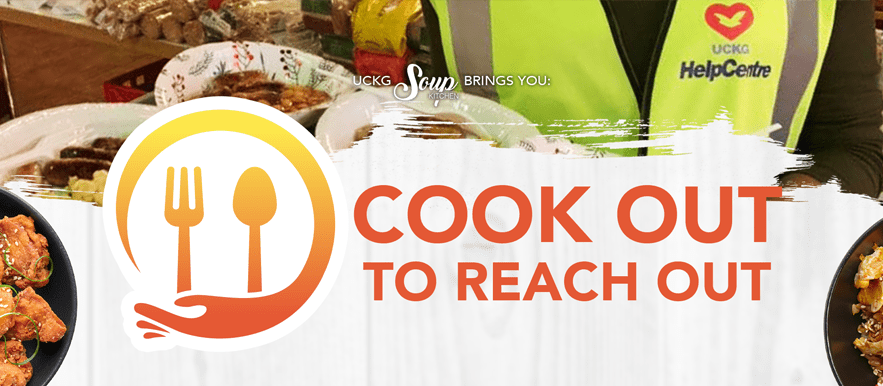 The UCKG Soup Kitchen in Finsbury Park will be holding its first Cook Out to Reach Out! event on Saturday 1 May, when free takeaway meals will be given to local people in need, at the Rainbow Theatre, Seven Sisters Road. The aim is to feed an additional 200 people that day.
This is in addition to the soup kitchen's regular weekly distribution of its three signature chicken, beef and vegetable soups to people in food poverty, which has been taking place from 11am to 2pm every Saturday since Easter 2020.
"Cook Out to Reach Out is all about bringing our neighbourhood together by doing something special for local community members, who have been most affected by the pandemic," said David Nzuruba, the UCKG's community outreach manager.
"We're working to recruit as many local takeaway businesses and restaurants as possible. They will each be asked to contribute as many meals as they are happy to afford, and enable local people who have had a particularly rough time through the pandemic to enjoy a delicious, free takeaway," David Nzuruba continued.
"The businesses that take part will benefit from the UCKG HelpCentre's publicity and word of mouth across our membership. No doubt there will also be great recommendations by the people who receive the food, which will be a win-win," he concluded.
Restaurants or takeaways interested in contributing should contact David Nzuruba by phoning the UCKG's helpline on 020 7686 6000. You can also use the contact form on www.uckg.org/outreach.
ENDS
Notes to editors:
UCKG is a Christian church and registered charity that offers a range of practical support activities alongside spiritual support and comfort and welcomes all- comers. It reached the UK in 1995 and has gone from strength to strength, providing support and spreading the Christian faith. There are UCKG HelpCentre branches in England, Wales, Northern Ireland and Scotland.
For further information please contact the UCKG HelpCentre Press Officer via e-mail on press@uckg.org or direct line 020 7686 6033.