The Spirit of Might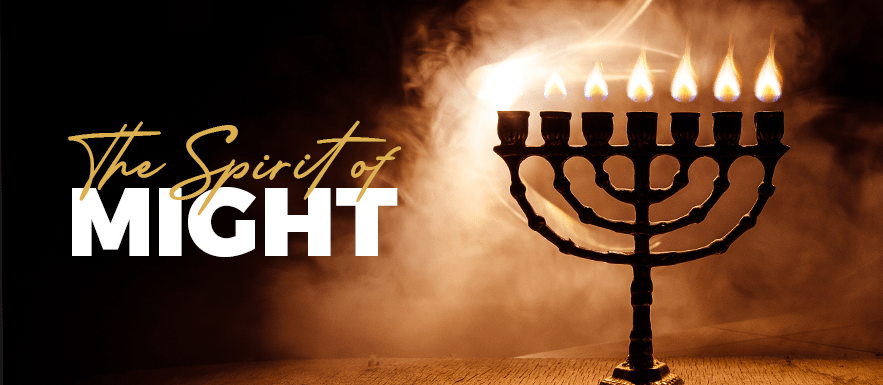 'With all one's might' is a term used to express when someone uses all their power and strength to do something. This could be to achieve a goal, to materialise a dream, or to overcome a problem.
There are certain things we can do on our own. We can exert ourselves and we will see results. However, there will always come a time when our might is not enough, because we are limited; our might can only do so much. How many people become defeated because they have done all that they can to try and solve their problems, but to no avail? They are angry at themselves and their incapability to do more, and they become frustrated with life.
God is the only One whose might never fails. His strength is made perfect in our weakness. He is limitless and almighty, and there is nothing He can't do. Anything that we want to achieve is possible through Him. Instead of treating Him as the last option, we should depend on Him first.
If you recognise that your might has been failing you, join us throughout the month of May, where the 7 Manifestations of the Spirit of God will continue based on Isaiah 11:2. We will discover the importance of the Spirit of Might.
Please come wearing your face covering and follow all social distancing guidelines. For more information, call our 24-hour Helpline on 020 7686 6000.
Meeting: The Seven Manifestations of the Spirit of God
Day and Time: Sunday at 10am (also at 7.30am)
Location: Your local UCKG branch
Please note: If you are in the high-risk group or are self-isolating, you can still participate in the service online at libertyradio.co.uk.