Novena of the Rose with the Mark of the Cross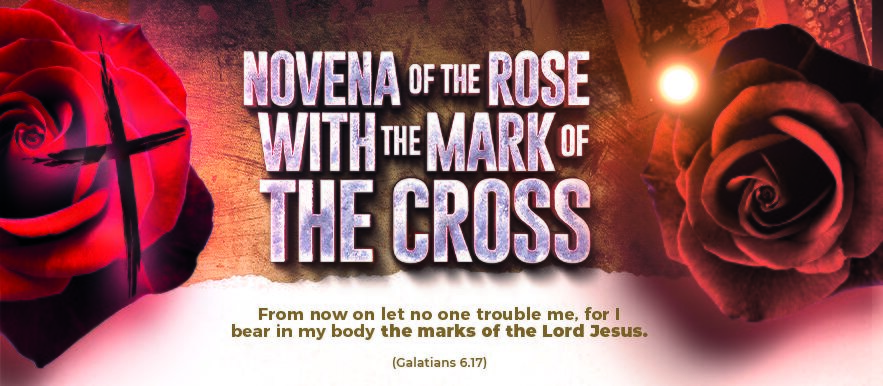 How nice were those times when the only marks of injury you had were from your childhood games? Perhaps today the marks you carry are much deeper and more painful. Maybe you have a life marked by health issues, failures in love, countless frustrations and losses.
The good news is that the Lord Jesus can remove all negative marks from your life and replace them with His mark.
"From now on, let no one cause me trouble, for I bear on my body the marks of Jesus." (Galatians 6.17)
Last Friday, 3 September, we started the "Novena of the Rose with the Mark of the Cross" and we will continue this purpose for the next 8 weeks, from 10 September until 29 October.
Even if you didn't come last week, you can join us this Friday to start this powerful purpose with us. Bring a rose along with you to be stamped with the cross, determining that as you enter your house with this rose, by faith, all the negative scars life has left on you will be removed once and for all.
Event: Novena of the Rose with the Mark of the Cross
Date and time: Fridays, 7.30pm (also at 7am, 10am & 3pm)
Venue: At your local UCKG HelpCentre