Mantle of light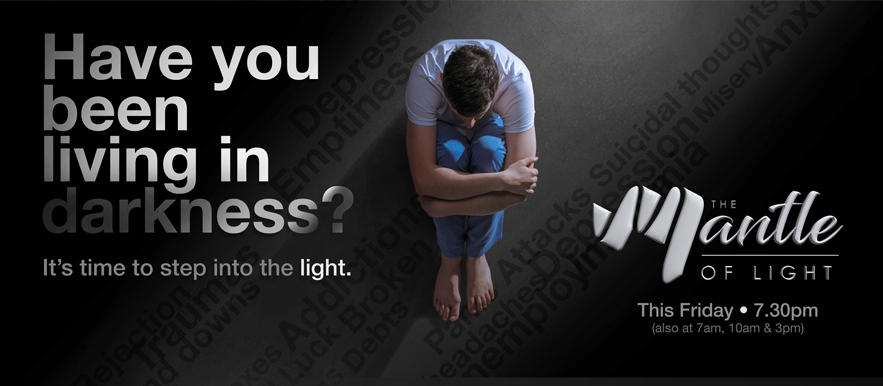 Do you need to see a positive turnaround in your life? Have you ever looked back at your life and felt disappointed? Do you ever feel as though something is missing?
If you identify with any of these questions and want to find the solution, our 'Mantle of Light' meetings on Fridays are for you! In biblical times, the mantle was a covering or article of clothing, worn by prophets as a sign of their calling from God. As it was on them, it carried their anointing.
Therefore, you will touch the mantle and determine your freedom from whatever problem you are facing. These meetings also include strong prayers and practical advice, with the steps you need to take in order to overcome your problems.
Whether you are a member or you are becoming familiar with the UCKG HelpCentre, these meetings are a must if you want to achieve your goals!
If you would like more information about these meetings, please call our 24hr helpline on 020 7686 6000.
Event: Mantle of Light
Day: Friday, 30 June
Time: 7.30pm (also at 7am and 3pm)
Location: Your local UCKG HelpCentre