Leeds VYG helps clean up MHA communal gardens
isolation and loneliness, UCKG Community Outreach Team,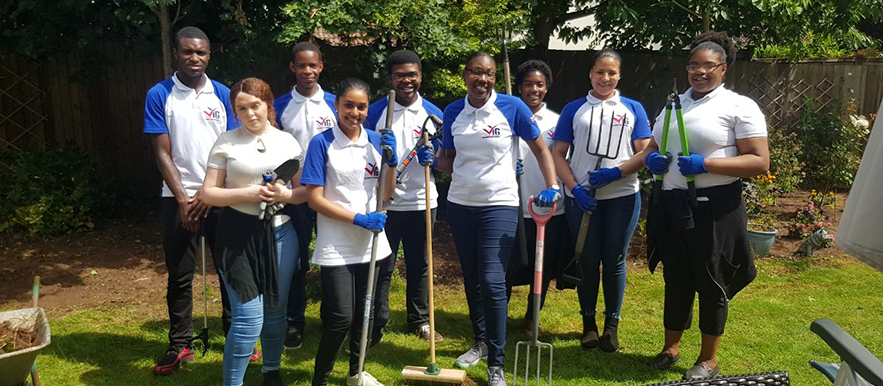 The Victory Youth Group, Leeds visited the MHA, (formerly known as Methodist Homes for the Aged) for its 'We Care' Youth Engagement day.
MHA is a charity providing care accommodation and support for over 18,000 older people throughout the UK. Its aim is to eliminate isolation and loneliness by connecting older people in communities that care.
From the pictures, you can see VYG members along with residents of MHA, Victoria Court getting stuck in together to clean up the communal gardens.
"It was great to see the VYG enjoyed it and even the residents really appreciated the work that was done. Some of the residents came out and were there with us helping as well. It was good to see them come out to walk around the garden enjoying the weather."
If you would like to know more about the Victory Youth Group or how they can get involved in local community activities such as weapons sweeps, clean-ups or other community activities, then please contact the UCKG Community Outreach Team via email at groups@uckg.org