About the event
---
---
Have you noticed how an increasing number of our daily aids are getting smart? Smart phones, smart cars, smart computers, smart cameras, and even smart fridges! However, even the most revolutionary devices would do nothing without power.
Everything has a source — whether you plug it in, hook it up, or leave it out in the sun, but if there isn't an electrical power source available, these gadgets are nothing but useless pieces of brilliance in your possession. Everyone knows that, without a mains supply, the source of electrical energy cannot power up the device or appliance.
What does this all have to do with the Day of Power and by the way, WHAT'S THE DAY OF POWER ALL ABOUT?
See this event as the link between you and the mains supply. On this occasion, you are the super brilliant 'smart device' and the Day of Power is what will help you channel the power you have inside for a positive result.
It is for anyone who wants to become a better person, find strength, and unleash big changes in their lives. It is the perfect combination of practical teachings and life-changing results.

The Day of Power event, organised by the UCKG HelpCentre, has been on TV, toured around the UK going as far as Ireland and gathered thousands of people at the Kiyan Prince Stadium in west London on 22 September. But it's not over yet…
3 Sundays of Power!
---
---
Manchester, Birmingham, Nottingham, Ireland, Asia and Oceania; these are just few of the stops on the Day of Power tour that had people astonished and wondering, 'could a miracle happen in my life too?' 
The clips of men and women from past tours discovering the power of faith sent a contagious sense of hope and excitement at the knowledge that the electrifying tour was stopping in London and more specifically at the Kiyan Prince Foundation Stadium. 
The premise of the event was to give people their power back and, on the 22 September, the stadium formerly known as Loftus Road Stadium, the Home of Queens Park Rangers football team, became the meeting ground for all those who felt uncertain, helpless, unhappy and frustrated with life and wanted God's intervention. 
THE DAY OF POWER DID NOT DISAPPOINT! 
What the amazed crowd witnessed surely sparked and awakened inside of them the belief that with God, nothing will be impossible for them. Most people believe that resolving their problems will give them back the control that life's difficulties stripped from them. But the multitudes at the Day of Power learned that true power—faith—is already inside of them. 

Faith is the total and absolute confidence in something or someone; it's the certainty that no matter what you see or do not see, what you've hoped for will come to pass. When this faith is free from doubts, obstacles become opportunities. When this faith is connected to the all-powerful and limitless God, 'impossible' seizes to exist. 
The beauty of this is that, this power is not limited to a selected few. All have faith and all have the choice to either connect it to a God or not. The power is in your hands. 
If you couldn't attend the special event, read about what happened at the event, or take a look at our gallery.
A LITTLE DROP TO HELP BOOST YOUR FAITH! 
Everyone who attended the Day of Power left with a bottle of Holy Oil that was blessed in Israel, the Holy land. The use of the Holy Oil for anointing is an age-old practice that is symbolic of a blessing, protection and empowerment. 
Many people find it difficult to use their faith in God because He seems to be far away. So, receiving the oil which is tangible, helps people's faith in Him to be 'real'. 
The first of three, the Oil for Health was blessed to empower people to overcome difficulties that threatens their sense of wellbeing. Let's face it, there are so many things—past and present—that leaves us feeling unbalanced, unsettled and unsure of ourselves. We all know that if things are not well inside, sooner or later this will reflect negatively on the outside too. 
The attendees were invited to use the Oil for Health to connect with a Higher Power to give them strength to fight back their problems. 
IT'S NOT OVER YET 
If you were not able to be at the Day of Power and feel as though you've missed out, you've still got an opportunity to see if you too could benefit from this powerful event. The Day of Power continues in all UCKG branches across London and the UK for the next two Sundays (29 September and 6 October). 
When you're not happy with yourself, there's an anguish that constantly blames everything that's wrong in the world for your unhappiness. It's people who don't understand you. It's things that are not as they should be. It's injustice that makes you angry… So many wrong things! 
Work, home, kids, studies, bills and everything in between—much of our time is spent trudging through situations in the hope of making these areas of our lives problem-free. It seems like there is always one niggling or recurring issue that leaves us feeling tired, drained, frustrated and powerless. Why? Because these issues take away our sense of control. No control = frustration = fear = powerlessness. When the power to dictate what happens next is non-existent, a person – no matter how good-willed, educated, or full of potential they may be – can easily find themselves running on empty.
But what if that power was there all along? Just because a person feels powerless doesn't mean that they are. Choice exists even when nothing is done: choosing to do nothing and hoping for the best is a choice in itself. Irrespective of how your life is at present, you have a choice: continue as you were, or have an open mind and see if it contains the key to unlocking the power that is inside you.
This is what the Day of Power is all about. This event is centred around using the power of faith to instigate the changes that, up until now, many have not been able to achieve. The mixture of practical teaching, powerful prayers and the person actively working towards their goal has proved to be a winning formula for the people featured on this website. 
The Day of Power is for
those who have lost the control of:
• Love
• Your children
• Self-indulgence
• Confidence due to a divorce or abuse
• Career or studies
• Health condition
Or you feel powerless to:
• Change your circumstances
• Heal your inner self
• Quit your addiction
• Get your children out of gangs or bad influences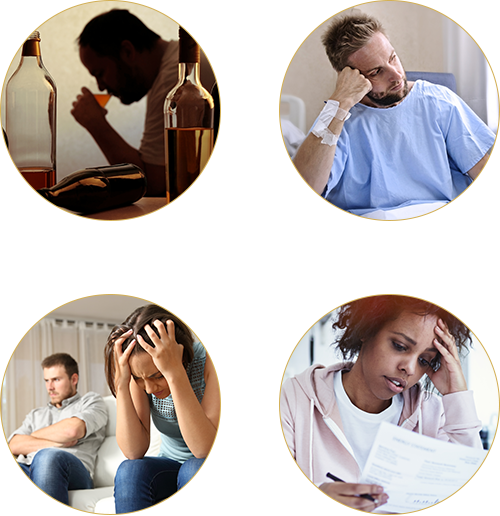 ARE YOU READY FOR AN EXPERIENCE OF A LIFETIME?
These people were once feeling hopeless and lost. Their lives were going down a path that they felt powerless to change. Thankfully, they found the solution they were looking for and surprisingly, it was inside them all along! All they needed was for someone to help them to tap into it and change their story.
If your story has been one that is contrary to your dream, the Day of Power is for you! Whether it focuses on your health, family, finances, or love life, this powerful meeting is your opportunity to turn the page. Read these success stories and determine how the rest of your story will unfold.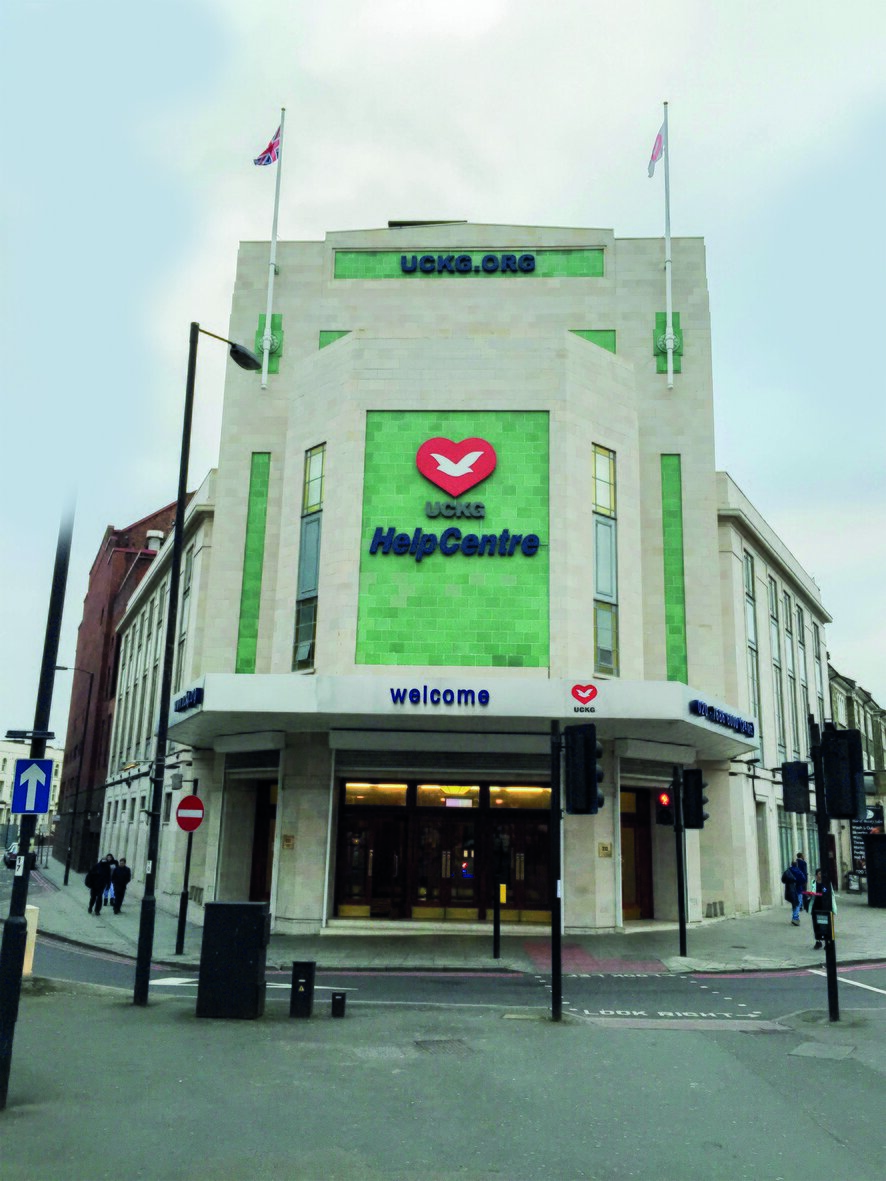 Join us at our headquarter or at one of our UCKG addresses.
Finsbury Park – UCKG HelpCentre
(Rainbow Theatre)
The Day of Power Continues
---
Just when you thought it was over, we're giving you more! That's right, the Day of Power event continues for the next two Sundays and is coming closer to your home. 
For those who were at the mega event, you've experienced first-hand the amazing opportunity that was the Day of Power. For you who have no clue what it was all about this is your chance to not only see for yourself what everyone's talking about, but also your turn to receive the two bottles of Holy Oil—the Oil for the Family and the Oil for Prosperity—to complete the box set that came with the Oil for Health.
OIL FOR HEALTH
The Health Oil can be used as a focus for positive thinking. It is something to strengthen your faith and to be used as a complement to any medical instruction you may be receiving. Didn't get yours?*  
THE OIL FOR THE FAMILY – 29 SEPTEMBER 
There are several factors that put a strain in the bond within a family: financial problems, health issues, addictions, misunderstanding, infidelity, and deep-rooted hard feelings between members of the same household are just a few. 
When these fester, the stress it produces pushes a family apart and slowly turn a happy home into the last place you'd want to be. 
Don't you just wish you could have some kind of protective hedge around your family to keep all negativity at bay? Through your faith, the Oil for the Family could do just that. 
You can use the oil to help you have the positive mindset in order to encourage: 
Unity

 

Peace at home

 

To help a family member come out of a dark place

 

Heal wounds

 

Restore relationships

 

Help them see eye to eye

 

Protection from harm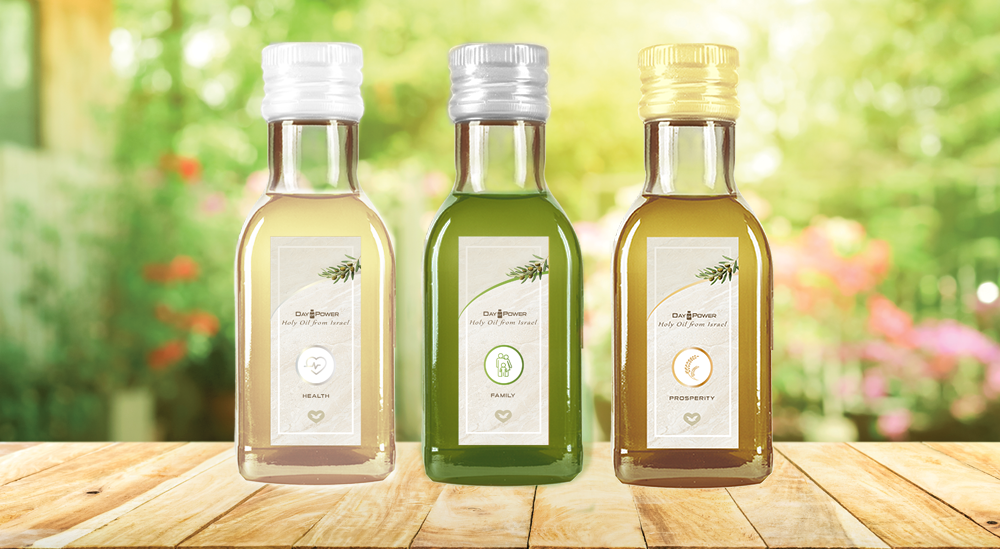 How will you use the oil on behalf of your family? 
God can touch your family member(s) and inspire a change inside of them, but your day-to-day actions also count. Why not join us on Sunday, 29 September? We will not only pray for your family but also dedicate a segment of the meeting to helping you understand how you can protect your family from harm. This meeting will also help you identify the common problems families face and how you can safeguard your loved ones from them. 
THE OIL FOR PROSPERITY – 6 OCTOBER 
Are you facing difficulties in your finances? Do you have goals and aspirations that you can't quite reach? Do you have a money-making idea that you would like to develop? Do you want to advance in your field, but struggle to do so? 
The decisions we make shape the way we live. This is why knowing what to do isn't always easy. The wrong step may have us sinking deeper into debts while the right move could open the door we've been waiting for. 
Why not make the Oil for Prosperity the point of contact between you and the Greatest Advisor of all – what safer way to administrate your finances than when guided by the One who knows it all? 
Use the oil: 
To anoint your head for new ideas

 

For clarity for future goals

Protection over your business/job

Before making business/career decisions

For favour wherever you go

 
*If you didn't get the chance to pick up the first oil – the Oil for Health – you can get yours Sunday, 10am