About the event
---
---
Have you noticed how an increasing number of our daily aids are getting smart? Smart phones, smart cars, smart computers, smart cameras, and even smart fridges! However, even the most revolutionary devices would do nothing without power.
Everything has a source — whether you plug it in, hook it up, or leave it out in the sun, but if there isn't an electrical power source available, these gadgets are nothing but useless pieces of brilliance in your possession. Everyone knows that, without a mains supply, the source of electrical energy cannot power up the device or appliance.
What does this all have to do with the Day of Power and by the way, WHAT'S THE DAY OF POWER ALL ABOUT?
See this event as the link between you and the mains supply. On this occasion, you are the super brilliant 'smart device' and the Day of Power is what will help you channel the power you have inside for a positive result.
It is for anyone who wants to become a better person, find strength, and unleash big changes in their lives. It is the perfect combination of practical teachings and life-changing results.

The Day of Power event, organised by the UCKG HelpCentre, has been on TV, toured around the UK going as far as Ireland and now, it comes to QPR stadium! This event is meant to help people to get control of their lives through the power of faith. It will be a day of empowerment, where people will understand the true intent and greatness that God has for us.
On the day, we will explain how this power needs to be constantly connected to its Source – God – in order to truly work.
For those whose spark has burned out, it will be reignited. For those who are worn out, they will be reenergised, for those who have never experienced True Power, they will come face-to-face with Him.
When you're not happy with yourself, there's an anguish that constantly blames everything that's wrong in the world for your unhappiness. It's people who don't understand you. It's things that are not as they should be. It's injustice that makes you angry… So many wrong things! 
Work, home, kids, studies, bills and everything in between—much of our time is spent trudging through situations in the hope of making these areas of our lives problem-free. It seems like there is always one niggling or recurring issue that leaves us feeling tired, drained, frustrated and powerless. Why? Because these issues take away our sense of control. No control = frustration = fear = powerlessness. When the power to dictate what happens next is non-existent, a person – no matter how good-willed, educated, or full of potential they may be – can easily find themselves running on empty.
But what if that power was there all along? Just because a person feels powerless doesn't mean that they are. Choice exists even when nothing is done: choosing to do nothing and hoping for the best is a choice in itself. Irrespective of how your life is at present, you have a choice: continue as you were, or have an open mind and see if it contains the key to unlocking the power that is inside you.
This is what we will be doing at the Day of Power. This event is centred around using the power of faith to instigate the changes that, up until now, many have not been able to achieve. The mixture of practical teaching, powerful prayers and the person actively working towards their goal has proved to be a winning formula for the people featured on this website. 
The Day of Power is for
those who have lost the control of:
• Love
• Your children
• Self-indulgence
• Confidence due to a divorce or abuse
• Career or studies
• Health condition
Or you feel powerless to:
• Change your circumstances
• Heal your inner self
• Quit your addiction
• Get your children out of gangs or bad influences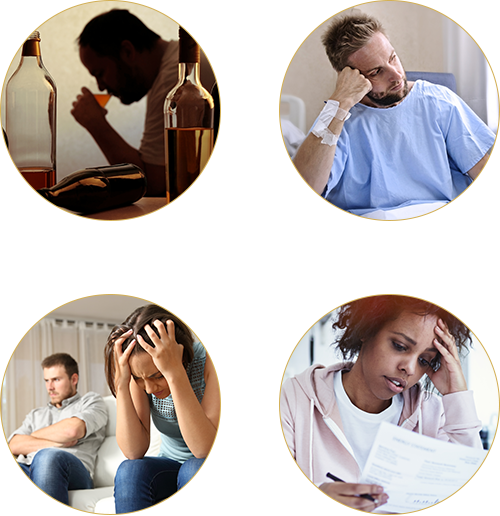 ARE YOU READY FOR AN EXPERIENCE OF A LIFETIME?
These people were once feeling hopeless and lost. Their lives were going down a path that they felt powerless to change. Thankfully, they found the solution they were looking for and surprisingly, it was inside them all along! All they needed was for someone to help them to tap into it and change their story.
If your story has been one that is contrary to your dream, the Day of Power is for you! Whether it focuses on your health, family, finances, or love life, this powerful meeting is your opportunity to turn the page. Read these success stories and determine how the rest of your story will unfold.
Join us at the Loftus Stadium on 22nd of September.

Closest Tube station:
White City.

Tube/Train lines:
Central, Circle, Overground.

Buses:
288, 233.

Time:
Gates open at 1pm, while the event commences at 3pm.

Parking:
Unfortunately, there will be no parking available.

Disabled seats:
Step-free access is available. Call 020 7686 6000 to organise your tickets.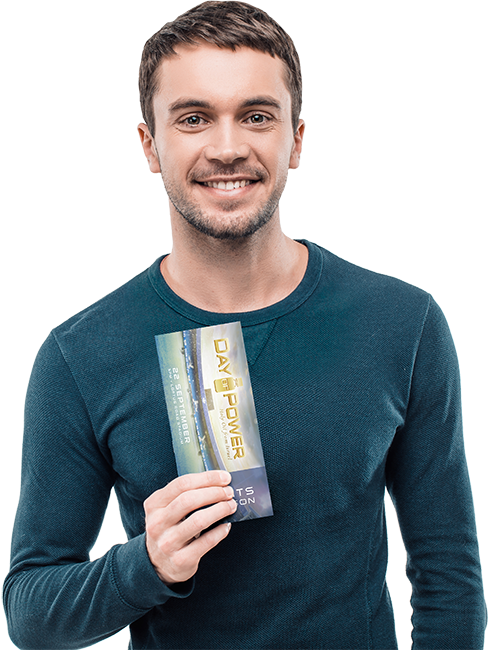 It's success over the past years has seen the Day of Power tour all over the UK, going as far as Manchester, Leeds and even Ireland. Now for the first time, the mega event comes to Loftus Road, the home of Queen's Parks Rangers football club, in what is set to be an unforgettable day.
The faith-based event which is open to people from all walks of life, has always amazed and left attendees feeling empowered to tackle problem areas head on and win. Now, you have the chance to experience this also.
Securing your seat for the Day of Power could not be easier. The tickets are free and can be collected at varied locations. Please note that, although entry to the Day of Power event is free, a valid ticket must be shown at the door to gain entry. So, make sure you keep your ticket safe. Tickets are given on a first come, first served basis and are subject to availability.
There are two ways to get your hands on the tickets:
1. Call the 24-hour ticket line: 020 7686 6000
2. Drop in at your local HelpCentre
Doors open from 1pm. Event starts at 3pm. Call 020 7686 6000 for accessible seating and other info on the event and ticket acquisition.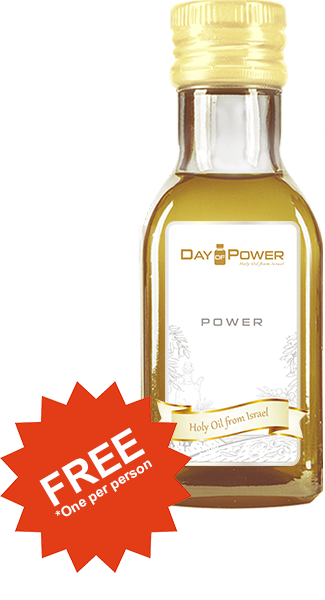 For thousands of years olive oil has been used for anointing as an act of faith. For example, in Biblical times*, those who were sick were instructed to be anointed with oil and prayed over. The simple action of faith—anointing with the Holy Oil— can be used to awaken your faith. It can act as a point of contact between you and God. Anointing therefore becomes like turning on a signal flare to the heavens; a sign to God that you require special attention at a time of need.
Why is the anointing oil important?
Many people find it difficult to use their faith in God because He seems to be far away. The oil, on the other hand, is something tangible, which helps people's faith in Him to be 'real'. Remember, it's faith in God that prompts the miracle; the oil is merely a point of contact between you and Him.
How do I use it?
Simply place a small amount of the oil on the object, place or whatever represents difficulties or challenges in your life, and say a prayer asking God's intervention. Remember, it is your faith in God that prompts the miracle; So, believe and do not doubt.
What kind of problems can I use the oil on?
That all depends on your faith. Where do you believe that God can intervene on your behalf? For example, you can use it to anoint the sick, the emotionally distressed, your loved ones and family, and your workplace to mention but a few.
*see Biblical passage James 5:14
The UCKG HelpCentre's spiritual advice is to be seen as a complement to the scientifically-proven treatment you may be receiving. The UCKG HelpCentre does not claim to heal people or that the Holy Oil can heal people but believes that God can through the power of faith. Always follow your doctor's instructions.