We Say, "Thank You!"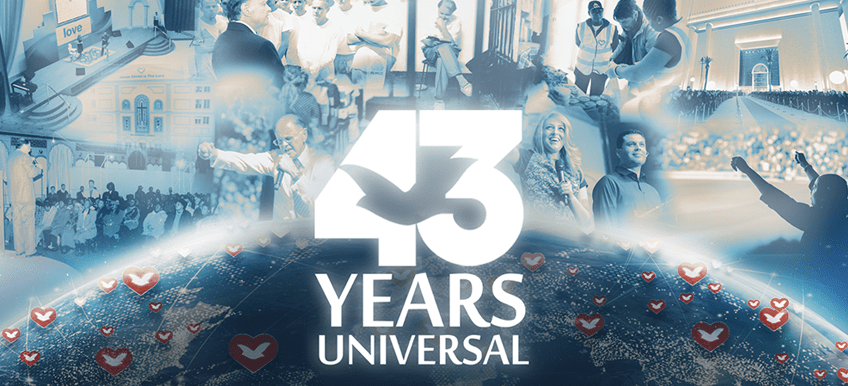 It has been 43 years since the Universal Church began. 43 difficult years. Years of struggle, hardships, challenges and injustices. Although there has been a lot of pain, the goal has always been the same – the souls – and this has made the toil worthwhile.
From city centres and high streets to the depths of hidden forests, the UCKG has sought out souls. From the most affluent areas to dusty paths, the mission has remained consistent: "Go into all the world and preach the gospel to every creature."
When it seemed like all hope was lost, many have been found and introduced to the Truth. Countless now have the lives they had only dreamed of living. Plenty have grasped a peace that once was far out of reach.
And for that we say, "thank you!" Thank you to our mother.
Thank you for the numerous testimonies of transformed lives.
Thank you for keeping us connected with the online services, even in the midst of a pandemic.
Thank you for finding ways to reach people in some of the most unreachable countries.
But mostly, thank you for the love for souls.
When we remember where we have come from, we will be focused on where we are going. When we learn from the challenges, we are strengthened and propelled to push forward.
From small and humble beginnings come great things, and the UCKG's eyes stay fixed on the One who leads it.
Thank you, Universal Church for all that you have done during these 43 years!
Join us for the 43rd Anniversary of the Universal Church. Tonight at 8pm at the Love Therapy in our headquarters in Finsbury Park.

Meeting: Love Therapy
Date and Time: Thursday 9th July at 8pm
Location: Rainbow Theatre, 232 Seven Sisters Road, N4 3NX
Don't forget to come wearing your mask and follow all social distancing rules.