Ukraine Humanitarian Appeal update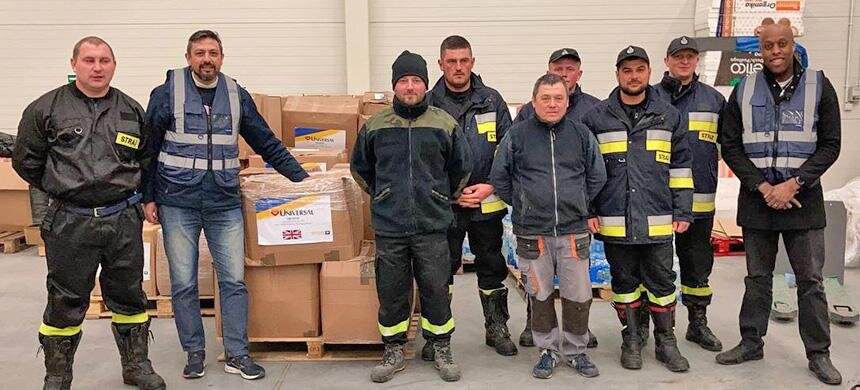 On Friday 18th March at 11am, Pastor David Nzuruba who oversees the Community Outreach work of the Universal Church, Claudemir Ferreira (Fleet Co-ordinator) Fernando Campos (Reporter/Producer) and Joanna Najdrowska (Camera Operator/ translator) left London with all the donated aid for Ukraine. After driving a total of 1250 miles, they arrived at the WA MEA logistics Park in Radymno, Poland on Sunday 20th March at 7pm, which was 4 miles away from the border of Ukraine. Andriy Khromyak, who fled from Ukraine to Poland was amongst the volunteers helping to offload our donated aid into the warehouse.
After spending 2 hours in Radymno, Pastor David and the team drove 25 minutes to the Medyka crossing, situated right on the border of Ukraine. Although, minus 4 degrees, this was an opportunity to speak to the Ukrainian refugees at the camp and the many volunteers from different parts of the world, who are currently sleeping in tents dedicating their time to help those severely affected by the war.
At the Medyka crossing, the busiest of Poland's borders different organisations are stretched out along a path, handing out hot food, clothes, toiletries etc. Traffic on the Polish-Ukrainian border is growing daily and some Ukrainians arriving have found short-term accommodation, but sadly many others have no idea what they will do next.
Fernando Campos says: "I was very happy to deliver the items. It was a unique opportunity to help. After, when I left for Medyka and seeing the situation with my own eyes, I was shocked and went into reflective mode trying to understand how people will survive as weeks ago they did not know this would happen."
On Monday 21st March, owner of the WA MEA Logistics Park, who also works in Lviv, a city in Ukraine, transported all our humanitarian aid from his warehouse directly into Ukraine where these essential items will not only be distributed in Lviv but to different cities inside Ukraine reaching those who need it the most.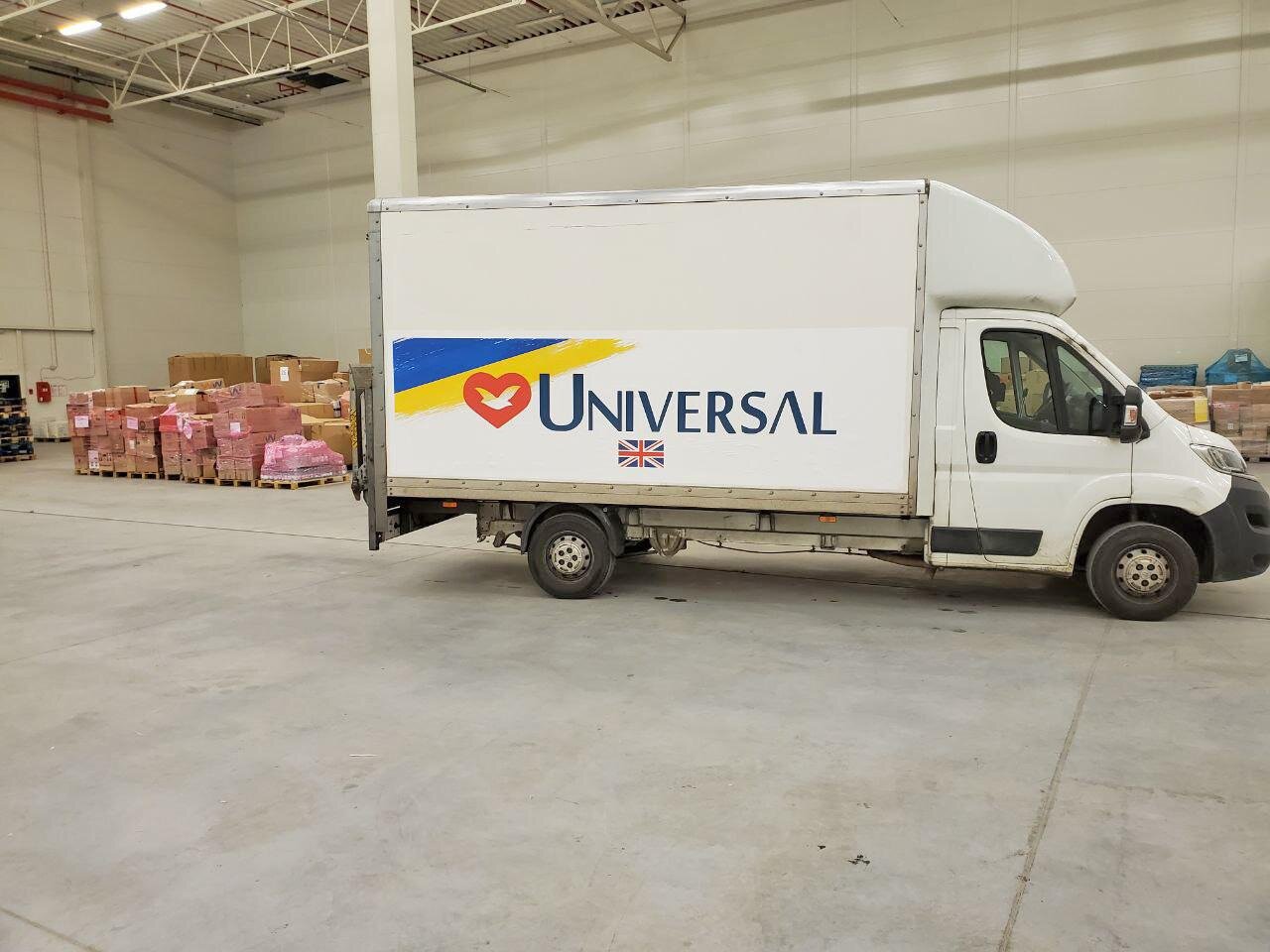 Pastor David Nzuruba states: "seeing that it's actually going to the place where people need it the most is very satisfying for us. It was very eye-opening to be able to see first-hand the way people were in need as they were coming across from Ukraine. One thing you can see is that people can put aside their ego and personal ambitions to care for other people and I believe that's very important and how humanity should be."
I am sure no one can fail to be moved by the heart-breaking images and stories of all those affected by the war. The Universal Church members have always shown immense generosity at times of crisis and this time proved no different. Therefore, much appreciation goes out to all who acted swiftly and gave with compassion.
The Universal Church was given a mission and with Pastor David and the team arriving back in London today, we can most definitely say "mission given, mission accomplished!
If you have any questions or you have been affected by this unfortunate and tragic situation, please give us a call on our 24-hour helpline 020 7686 6000.