Today I have found peace and joy
Anxiety, Awareness, Blood pressure, Body image, Breast cancer, found peace and joy, I started suffering, I was too scared, low self-esteem, Self-esteem,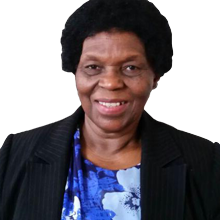 Once upon a time, I was held hostage by a number of problems in my life. Some of these were uncontrollable temper, fear, and inner issues. My temper was so bad that my husband feared that I would hurt the children.
My family and I had survived a fire caused by lightning that destroyed our house and, as a result, I started suffering from the fear of the unknown and developed insomnia.
I then developed low self-esteem. This affected areas in my life like work. Sometimes I was too scared to negotiate for a higher salary. Over time, I developed inner issues, which meant I was unable to forgive others. Eventually, this caused me to hold grudges.
I tried to seek help from spirit mediums, but the situation got worse. My daughter's invitation to the UCKG HelpCentre was my lifeline. At first, I had doubts about everything, but they were broken by the encouragement and the non-judging attitude of the advisors at the HelpCentre. I was advised to come every Friday for seven weeks in addition to Sunday and Wednesday meetings.
Today I have found peace and joy. My family and relatives are all members of the HelpCentre. We are fighting together to share this with others who are suffering.
Buyiswa Gertrude Mofokeng