The prodigal daughter
a bed of roses, a certain relationship, Bible, Christ, Christ Child, Christian, church, Divine presence, God, Holy Spirit, Jesus, life was a mess, presence of God, relationship with God,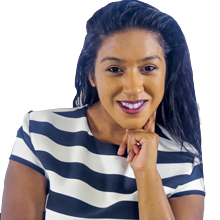 "I used to attend the youth group when I was younger. But I stopped coming after I entered a certain relationship. I was easily led astray, but I had convinced myself that everything would be fine, just as long as I was in that  relationship. However, it wasn't long before that very relationship turned into an abusive one.
I stayed in this predicament for such a long time and, although, I eventually managed to get out of that relationship, I was still very hurt because I had been with him for such a long time and even had a child with him. I was traumatised by everything I had gone through with him, and I held a heavy feeling towards him for a long time.
Throughout my suffering I remembered the church and I wanted to return. And although my life was never a bed of roses, I missed my time there. I literally lived on the road next to the church, but I didn't have the strength to come back. Every time I would drive past, I would think about going in but my pride kept me away, as I was fearful about what others would say.
I kept on this way and the number of years I spent away from the presence of God only increased. I lived carefree but didn't realise that things were about to go from bad to worse; I felt like every area of my life was being attacked. I also suffered with constant migraines and because of this I wasn't able to work.
It was only sometime last year, when a friend of mine re-invited me back to the church, and I had told her that I would come, but in the morning that I was meant to go, I had a really bad migraine. So I was hoping that she would have forgotten.
Nevertheless, she came to my house that morning and just about compelled me to come. I ended up going and I cried throughout the whole service that day; I felt a bit awkward after returning to the church after so many years, yet I was glad to be back.
I spoke to the pastor after that service and he asked me what my biggest problem was. Although my whole life was a mess, I told him that my biggest problem was the migraines I had been experiencing. He prayed for me and he asked me if I believed, and at the moment I had no choice but to believe; this was my only hope.
From the following day, I never experienced any migraines again. I then decided to take God seriously and began taking steps to move forward in my faith. I am now working and live in a lovely house with my daughter. I am also investing in my relationship with God and for the areas of my life to be completely restored."
Selina Dabydial