The Marriage Celebration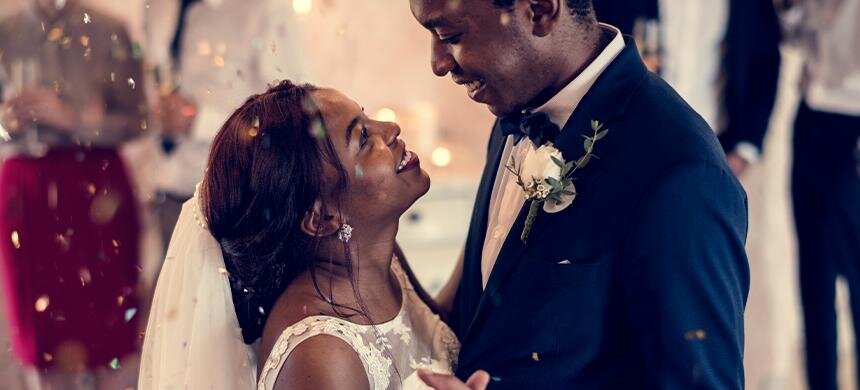 In 2020, not even a world pandemic could completely stop marriages from taking place. The martial status of people in England and Wales in 2020 were 24.3 million people compared to 24.1 million in 2019.
The Lord God said Himself: "It is not good that man should be alone; I will make him a helper comparable to him" (Genesis 2:18).
Once a year one of the most anticipated events happens in all Universal Churches around the world: 'The Marriage Celebration.'
In the UK, it was said by married and engaged couples in 2020, that the most difficult aspect of wedding planning was managing stress. Although, some requirements will need to be met, the ceremony is free of charge and will fall on 26th May 2022 at 8pm.
The couple must-have's:
An Official English Civil Marriage Certificate or provide an Official Translation, if applicable to the Marriage Department at least 48 hours before the day. This document is proof that the couple is legally eligible for the ceremony.
The couple will also need to complete the Marriage Course beforehand. The next course is due to begin on 22nd March 2022. To access more information on the Marriage Course, you can check out our website at marriage-course.co.uk or send an email to love@uckg.org
This special day will be for couples who are already married in a Civil Ceremony and for participating members of the Universal Church. Therefore, when all requirements have been fulfilled, you will be able to take part in this beautiful, shared ceremony and receive your marital blessing from the Author of Love in the presence of the officiant and your witnesses. You can then establish your family life according to the word of God.
This could be your unique opportunity to celebrate intelligent love!
If you have any questions, feel free to contact the Marriage Department between Monday to Friday, 9am-5pm on 020 7686 6000.
Location: Rainbow Theatre, 232 Seven Sister Road, Finsbury park, London, N4 3NX.
Sources:
https://www.statista.com/statistics/909790/most-difficult-aspects-of-wedding-planning-united-kingdom-uk/
https://www.ons.gov.uk/peoplepopulationandcommunity/birthsdeathsandmarriages/marriagecohabitationandcivilpartnerships/bulletins/marriagesinenglandandwalesprovisional/2018