The Ark of Family Salvation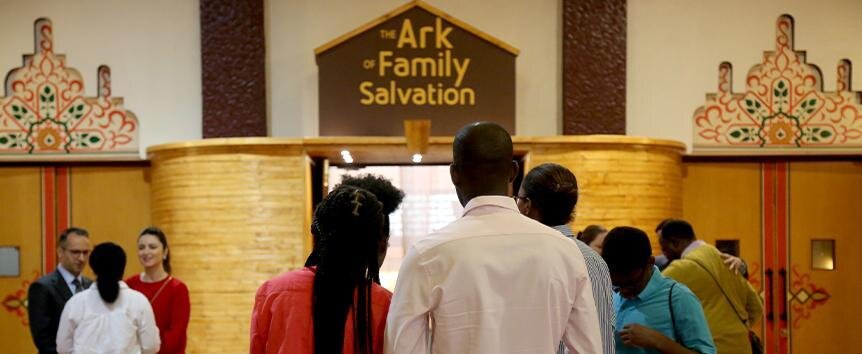 When the flood came and the winds blew, Noah and his family were safely protected in the ark. This divine protection was a result of Noah's obedience to the Word of God which called God's attention compelling Him to protect his family from the flood.
Everyone wants their family members to be protected from the dangers of this world, but we can't be with them 24/7 to ensure they are safe. However, God can through your faith.
Be the Noah of your family and use your faith to present them in prayer before God. This Sunday you are invited to walk through the replica of the Ark at the foyer entrance of the Rainbow Theatre. This purpose of faith will also take place in all of our Universal Churches where the main doors represents the ark of the family.
The same way Noah and his family were protected and God made a new generation from his family, God can also do the same with yours. As you walk through the replica of the Ark in faith, you can declare this upon you and your household. Join us this Sunday at 10am (also at 7.30am), taking place at the Rainbow Theatre and at your local Universal Church.