Straight outta street life
a new man, changed the story of my life, God, happiness, I found this in God, my life was a mess, womanisers,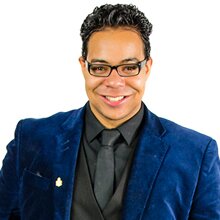 Full of anger, hatred, grudges with a double personality – that's how to best describe the Emiliano I was before. Growing up without my father brought so much hate within me for him. I never knew what it was like to have a father-figure around.
I used to see a relative around a lot of men and she would rob them and use them. I looked up to her and so I followed in her footsteps. It all started when I put up my picture on a 'hot boy' page site and before I knew it, I had girls after me from North, South, West and East London. I was known for being one of the biggest womanisers in London. People knew me everywhere; I got involved with different gangs and had a lot of problems on the streets. I've been shot at, chased by someone with a gun, kidnapped and have had people break into my house.
My life was a mess. My mum and I never got along. Every day I would fear death and even ended up making a pact with the devil. I sold my soul for the fame and 'hood status'. I had links to different weaponry and drugs. I would sleep around with a different girl every day of the week. If she found out and wanted to leave me, I didn't sweat it, as I had another 5-7 girls to replace.
There is only so much you can get out of this type of lifestyle, and happiness isn't one of them. I wanted happiness and this life couldn't give it to me. When I was invited to the UCKG HelpCentre and joined the VYG (Victory Youth Group), I understood how to truly find happiness. I found this in God, a happiness that isn't temporary for a couple of years but a lifetime.
When I took part in the Campaign of Israel, it was at this point that my total change took place.
I am no longer gang-affiliated, a womaniser, or have anything to do with drugs and the like. I am a new man. My mother and I are close now and I am currently working in the hospitality sector. I changed the story of my life.
Emiliano El-Jaghaoui