Several years of torment
Attention seeking, I found it difficult, I sleep without fear, time to understand, use my faith,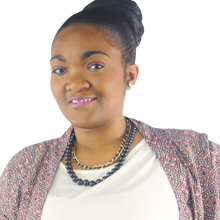 "I attended the HelpCentre for the first time on a Friday."
Initially, I found it difficult to relate to the meetings, not only that, but I loved my lifestyle. My life at the time seemed fine. I was a party girl, and I enjoyed the nightlife. On the other hand, I was a very intelligent woman who was looking forward to having a great career, so I didn't follow up from my first meeting.
The next seven years of my life were horrible. I faced humiliation, nightmares, severe headaches, spiritual attacks and numerous setbacks.
During this time I had received many text messages from the HelpCentre inviting me back. It was during this stage of my life that I realised that the Friday services could be of help to me.
I made time to understand why it was important to attend these meetings. During the meetings, I discovered how to use my faith and how to put it into practice as I was determined to see my life change.
Today I'm free from all the pain I had experienced. I no longer see shadows, suffer from spiritual attacks, or having to lie in the dark because of migraine attacks. This present time I sleep without fear, my life has improved, and my goals are definitely not far-fetched.
Desmarie Davis