Queen Elizabeth II has passed away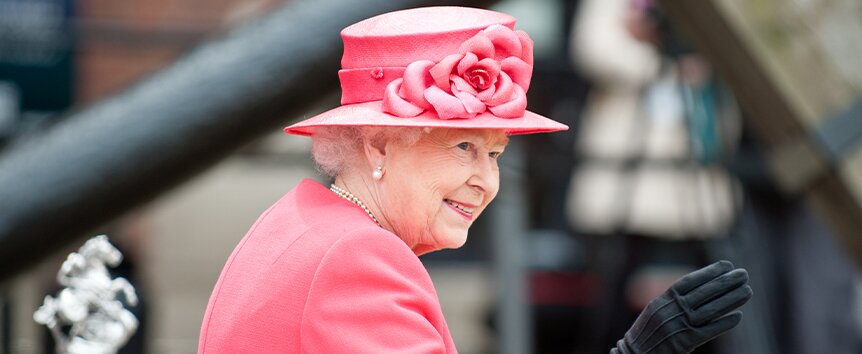 Queen Elizabeth II, the UK's longest-serving monarch, passed away yesterday (Thursday, 8 September 2022) at Balmoral aged 96, after reigning for 70 years on the throne.
Senior royals gathered at Balmoral after the Queen's doctors became concerned about her health earlier in the day.
Her grandson and now heir to the throne, Prince William, and his brother, Prince Harry, also gathered there.
Her son King Charles III said the death of his beloved mother was a "moment of great sadness" for him and his family and that her loss would be "deeply felt" around the world.
Her Reign
Queen Elizabeth came to the throne in 1952 and witnessed enormous social change since.
Elizabeth's father became King George VI and, at age 10, Lilibet, as she was known in the family, became heir to the throne.
Her reign covered 15 Prime Ministers starting with Winston Churchill, born in 1874, and including Ms Truss, born 101 years later in 1975.
She held weekly audiences with her Prime Minister throughout her reign.
Passing Away
The union flag on top of Buckingham Palace was lowered to half-mast on Thursday, 8 September at 6.30pm and an official notice announcing the passing away of the Queen was placed outside, stating the following:
"The Queen died peacefully at Balmoral this afternoon. The King and Queen Consort will remain at Balmoral this evening and will return to London tomorrow." The Queen was born Elizabeth Alexandra Mary Windsor, in Mayfair, London, on 21 April 1926.
On the Queen's death, Prince William and his wife, Catherine, became the Duke and Duchess of Cambridge and Cornwall.
The King and his wife, Camilla, now Queen Consort, are expected to address the nation on Friday.
The Royal Family has now entered a period of mourning. In the coming days, much of national life will be put on hold.
Official engagements will be cancelled and union flags will be flown at half-mast on royal residences, government buildings, across the Armed Forces and on UK posts overseas.
A state funeral for the Queen is expected in the next two weeks.
In this time of change and uncertainties we pray for our nation as the Word of God instructs us to do so:
"Therefore I exhort first of all that supplications, prayers, intercessions, and giving of thanks be made for all men, for kings and all who are in authority, that we may lead a quiet and peaceable life in all godliness and reverence. For this is good and acceptable in the sight of God our Savior…" (1 Timothy 2:1-3)