Nothing to Lose 2 is coming to the UK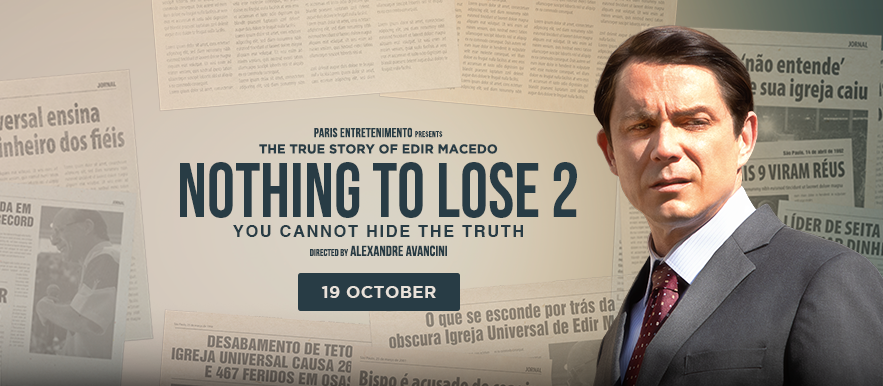 Fans of the first Nothing to Lose film will be delighted to hear that its sequel will be finally arriving in the UK. The premier will be on 19th October in selected cinemas across the UK.
Nothing to Lose 2 premiered in Brazil and most Portuguese-speaking countries on 15th August, while its English version was scheduled to be released later on. The film narrates the sequence of events in Bishop Edir Macedo's life when the UCKG (Universal Church of the Kingdom of God) gained a more prominent status in Brazilian society, but was, nevertheless, facing its worst moments of persecution and slander. Nothing to Lose 2 continues from the end of the first film, when the bishop left prison in 1992 and follows his journey up until the inauguration of the Temple of Solomon in São Paulo in 2014.
Nothing to Lose became the most-viewed film in the history of Brazilian cinema, selling close to 11.5 million tickets country-wide. It also had the most prominent international launch for a Brazilian movie, being shown in 83 countries, and is even available on Netflix.
Visit the film's official website for more information on tickets, venues, and viewing times.