Night Vigil of the Stars
God had blessed him, God's promise was fulfilled,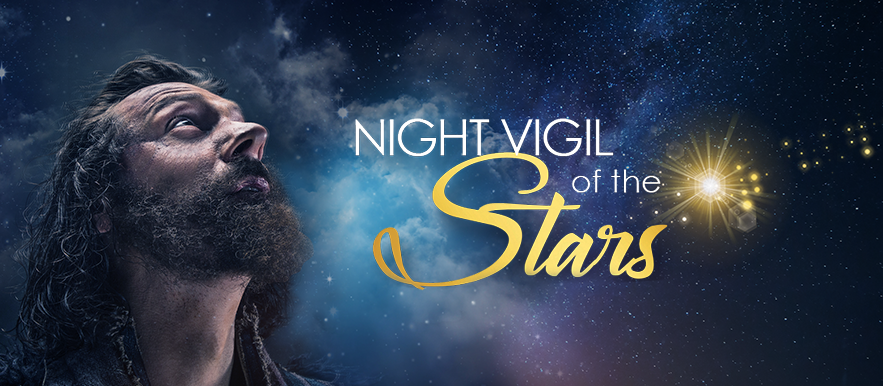 With the expansion of urban spaces, it has been increasingly difficult to see even just a handful of stars in the night sky. People who live in rural areas have a better chance of seeing them and undoubtedly, the further you are from civilisation, the clearer the visibility of the Milky Way becomes to the naked eye. Fewer places offer a better view of the universe than the desert.
'Then He brought him outside and said, "Look now toward heaven, and count the stars if you are able to number them." And He said to him, "So shall your descendants be."' (Genesis 15:5)
Abraham had left his homeland on God's orders and had lived in the desert for many years. Even though God had blessed him until then, his greatest desire was to have a son. That was when God promised to make him a father of nations, whose descendants would be as numerous as the stars in the sky. Abraham could not count how many stars he saw that night, and the number of people who inherited Abraham's faith have become just as numerous. God's promise was fulfilled. This is why Abraham is called the father of faith.
When Abraham looked up towards the night sky, he saw the people who would believe in the same God he believed in, thousands of years in the future, each represented by a star.
This is the background to our Night Vigil of the Stars on 21 June at 11pm. This will be a special meeting for everyone who believes in the God of Abraham and considers him or herself to be his descendant. If you believe that you were one of the stars that Abraham saw, don't miss this special opportunity to join forces with brothers and sisters of the same faith so that God's work may be fulfilled here on Earth.
Event: Night Vigil of the Stars
Date: 21 June
Time: 11pm
Location: 232, Seven Sisters Road, London, N4 3NX