New Year's Eve Night Vigil
Rainbow Theatre in Finsbury Park, the most important gift God,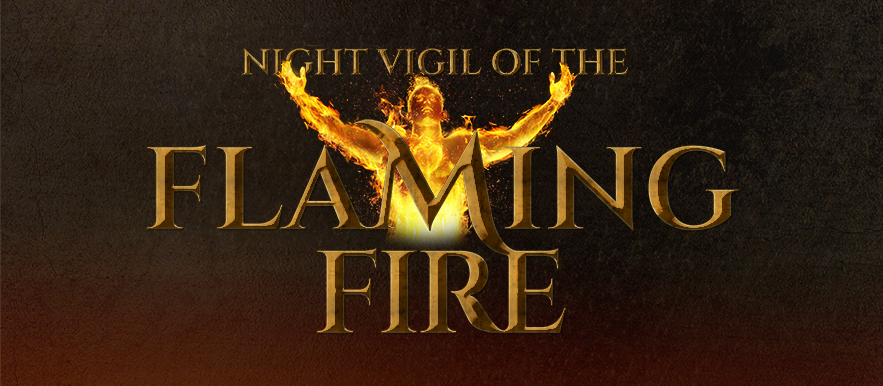 We've reached that time of the year when people start thinking about their achievements. They list new resolutions or perhaps the same old ones again, with a 'hope against hope' attitude that this will be the year that things will happen. Hope! This is where the problem lies. Hope, in this sense, is the complete opposite of faith; it is simply wishing that everything will work out well for you.
Why not do things differently this year? Start your year by prioritising the most important gift God has given us, which is His Spirit. During the last minutes of 2018 and the first minutes of 2019 we will focus our strength on calling upon God to make us strong spiritually, as it is written in His Word:
'Who makes His angels spirits, His ministers a flame of fire.' (Psalm 104:4)
If you have the faith to receive the Holy Spirit and turn your life into a flame of fire, then you mustn't miss the opportunity of joining us in our special New Year's Night Vigil. It will be a one of a kind event, where we will offer the best of ourselves to God so that He may give the Best of Himself to us, just as He promised in His Word. With His Spirit inside of you, you will become a new person and everything around you will become different as well. The Flaming Fire of the Holy Spirit will be poured upon all those who seek Him wholeheartedly and we will enter the new year with the strength that only God can give.
Learn more about the Holy Spirit and how He empowers us.
GENERAL CONVOCATION
During the Night Vigil, Bishop Alvaro, together with the assistants and pastors, will sound the Trumpet of the Holy Convocationso that all those interested in being renewed, received or in receiving the BAPTISM WITH THE HOLY SPIRIT will participate in the OUTPOURING OF THE FLAME OF THE FLAMING FIRE.
We will end this year with the Lord's Supper in our hands. We will eat the Bread just before midnight we will thank Our Lord Jesus Christ for the year He has given us. Then, having already entered into 2019, we will partake of His Blood. This way, we will make a pact to remain with Him at all costs, every day of the New Year.
Prepare yourself to be in this New Year Pact of Fire.
When will the Night Vigil take place?
The New Year's Eve Night Vigil will take place on Monday, 31 December 2018 at 10pm.
Where will it be held?
The venue for all London branches will be the Rainbow Theatre in Finsbury Park, 232 Seven Sisters Road, N4 3NX. The service will be for English speakers. Those living outside London can also take part at their local UCKG branch. The Vigil will also be held in Kilburn for Portuguese speakers and Brixton for Spanish speakers.
Can I bring my children?
Yes. Trained DBS-checked volunteers will be on hand to entertain and teach your children aged 0–10 years; you will not have to worry about them, so you can pay full attention and get the most out of the meeting.
Event: New Year's Eve Night Vigil
Date: Monday 31 December
Time: 10pm
Location: Rainbow Theatre, 232 Seven Sisters Road, London, N4 3NX