Mother's Day
mother figure, parental roles, When all hope seems lost,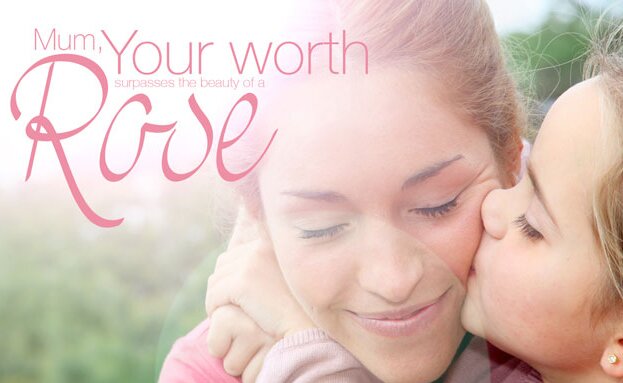 To the mother who didn't plan to start so young.
To the mother who had to fulfil both parental roles.
To the mother who found it hard at times.
To the mother who encourages.
To the mother who seems to be able to do just about anything.
This day is for you.
For the times you believed in your child although all hope may have seemed lost, the times you wiped their tears and tended to their cuts and bruises, the times you stayed up late worrying about them.
For your strength even when everything seemed like it was falling apart, for the ability to hold the 'world' on your shoulders and yet still tend to the small things.
You are special, you are unique, you are amazing.
And that is why we took a moment to celebrate you mothers, for all that you have done and all that you will do, to show you how precious you are to your children and those who may took up to you as a mother figure. 
You received a special gift at the Mother's day service on Sunday 15th March at 10am.
Because your worth, mum, surpasses the beauty of a rose.
Event: Mother's Day Service
Date: 15th March 2015
Time: Sundays at 10am (also at 7.30am)
Venue: At your local UCKG HelpCentre
For more information, call our 24-hr helpline on 020 7686 6000.