Lost two loved ones but gained God and more
a relationship with God, Book of Isaiah, Christ, Christian, Divine presence, God, God the Father, Gospel of Matthew, Holy Spirit, Holy Spirit (Christianity), Jesus, life could change, relationship with God, spiritual attacks, the Love Talk, unable to work,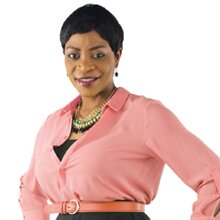 Before attending the HelpCentre, my life was a mess. I had lost all hope and would wonder why bad things kept happening to me.
My mum died; then my partner died soon after. This left me broken-hearted. I seemed okay, but nobody knew how I was suffering inside. Concerning my finances, I had a good job but couldn't see the fruit of my labour. When I came to England, things got worse; due to my immigration status, I was unable to work. I also started having spiritual attacks at night, where I would sense a strong force coming towards me and would wake up with unbearable headaches.
The last straw was when I caught meningitis, leaving me bedridden. Members of the Patient Care Group visited me in hospital. I soon came to the HelpCentre. The messages I heard there helped me believe that my life could change. By attending Friday services, I stopped experiencing spiritual attacks. I was also able to build a relationship with God, by attending Sunday and Wednesday meetings.
Also, by understanding that I wasn't created to be unhappy or alone, I started attending the Love Talk. I wrote a prayer request, detailing what I desired in a partner, and presented a vow with it. Soon after, I met my "partner for life".
But I still felt that something was missing. I understood about who the Holy Spirit was, but I doubted I would receive Him anytime soon. However, when the pastor mentioned that I should seek God outside of church too, I started pursuing Him wherever I went. My doubts were soon cleared and I finally received the Holy Spirit.
Now I am happily married to a man of God, and we are both serving God. It is a privilege to pass to others the same opportunity I received.
Maria Jimmy