Life's Worth Living
Life is Worth Living, VYG (Victory Youth Group,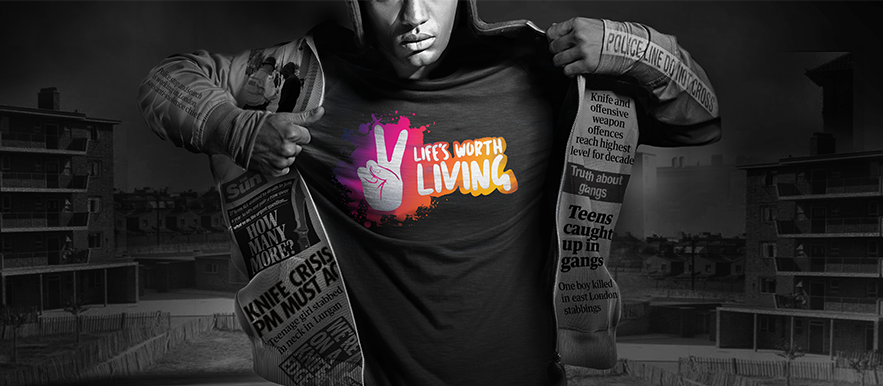 Wherever we look, we see statistics: on television, newspapers, and the internet. Most of the numbers which bombard us carry negative or bad news. They reveal the rise in violence, illnesses, social or environmental problems, amongst other things. The biggest problem though, is knowing that most of these issues can be avoided or solved, but few people actually do something about them.
On Saturday 27 July, over 1000 people from all regions of London, including some from outside London, will be marching together to draw attention to matters that are victimising many people, especially youths, when this doesn't have to be the case. Many people have lost the joy of living, and for some reason they have accepted life as it is. Or maybe they have been longing for attention and end up doing things they'll regret. Whatever the case, we want to give people a new perspective in life and tell them that Life is Worth Living because there is more to it than just existing.
The aim is to raise more awareness about situations that can actually be changed if the victims adopt a more positive attitude towards life. Some people have even fallen victims to social problems such as drug abuse, gang violence, knife and gun crime, depression or anxiety and believe their lives have been ruined by it. The majority of these victims are young, who have been marginalized by society and want to get themselves noticed. Consequently, they get involved in behaviour that can lead to self-harm, as well as harm to their families and community where they live. They don't believe in themselves anymore when the truth is that it is always possible to turn things around.
Many of the marchers were once victims of such social problems but managed to overcome their difficulties with the help of the VYG (Victory Youth Group). They now share the message that there is a solution and a way out for those already engaged in destructive activities, and want to prevent more young people from getting involved.
We want people to know that their lives are precious and that it is indeed possible for them to become successful and fulfilled individuals, regardless of what their circumstances might suggest. We want them to understand that they have talent, self-worth and potential. By exploiting these qualities they'll bring out the best in themselves.
By spreading the message that we can choose not to be part of the negative statistics, we expect to lower the numbers on depression and anxiety, knife and gun crimes, gang involvement, and other social issues. That is why we march: so that people can know that Life is Worth Living.
The event will start at Canning Town's Rathbone Market, where everyone will meet just before 3pm. We will then march down Barking Road and turn into Plaistow Road, before finishing up on West Ham Lane at Stratford Park. The march is expected to take about an hour and a half. You are more than welcome to join us in tackling these social problems that have affected the lives of so many young people and ruined countless families.
To find out more, take a look at the Life's Worth Living website or call 020 7686 6000.
Event: Life's Worth Living
Date: Saturday 27 July
Time: 3pm
Location: Canning Town's Rathbone Market