Interview with Chrissy B
Ben Nevis, Mental disorder, Mental health, mental health issues, mental health topics, Panic attack, panic attacks, SSE Arena, TV presenter, TV show, you can beat depression,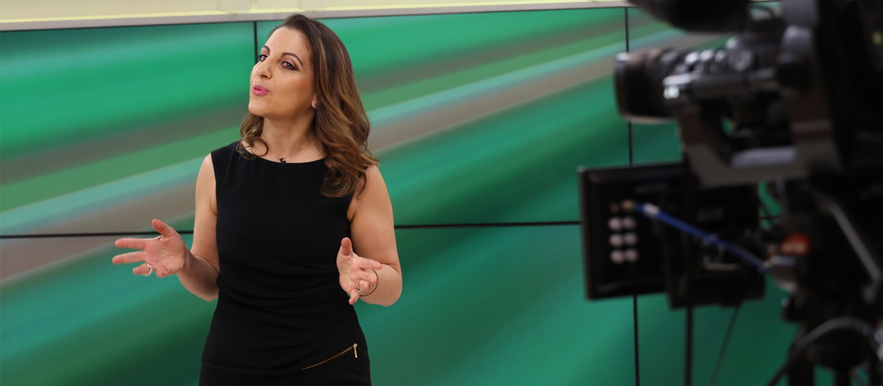 She has climbed Ben Nevis, completed a 5K run and presented the Love School Event at the SSE Arena — in front of 11,000 people. These are just a few of the achievements Chrissy B has to her name, and she has no intention of stopping anytime soon. With her popular TV show — The Chrissy B Show — attracting people like the most successful Apprentice winner, Mark Wright, who is now a regular contributor to the programme, it seems that only greater opportunities are presenting themselves to Chrissy. However, even after all of this, she cites her biggest achievement as being able to overcome her depression and panic attacks and now works to help people experiencing a similar situation. The Chrissy B Show is the UK's (and possibly the world's) ONLY TV show that is dedicated to mental health and wellbeing issues and offers real solutions.
There has never been a TV presenter like Chrissy and, with a Global Woman Award under her belt, we can only wonder what she has planned next.
You recently won the Global Woman Awards Best Cover Story 2017 and said you regarded the achievement as a 'kick in the teeth for depression'. How do you plan to continue to fight against depression and other mental health issues?
As well as continuing to cover mental health topics on my TV show, I also have a book coming out this year. It will challenge readers not to accept that depression is normal. I give practical steps on how to kick it out of your life for good! However, be warned, they are not your average 'self-help' tips.
You've talked about your past battle with depression and panic attacks. How did you overcome these struggles?
I tried so many things to make myself feel better — counselling, weight training, candles and oils. Nothing worked until I found an amazing charity called the UCKG HelpCentre, where I learned how to activate an incredible inner strength to fight against what I was experiencing and win.
Did you ever imagine being where you are today?
I always knew that what I was going through wasn't right. So I kept searching to achieve at least a normal life. I never imagined, however, that I could be this happy, motivated and successful. I was always so shy and insecure. It's truly a miracle. I'm not the same person.
This year you have had a range of experts join The Chrissy B Show team, from interior designer Patricia Brito to businessman Mark Wright. Should we expect any more surprise guests on your show?
Well I'm always on the lookout for guests who are inspiring and motivating and who can offer my viewers excellent tips. We've had some interest from other professionals at the top of their fields; so watch this space.
What advice would you give to anyone struggling with depression or other mental health issues? 

Remember that you and your mental health issue are NOT the same. If you think something like depression is a part of you, you will never do anything about it. Fight back!
Where do you imagine yourself in ten years?
My goal is to reach millions with my message of hope that you can beat depression completely with no relapses.
Who is your greatest inspiration?
God. My faith is the most important aspect of my life. I know that's not a popular answer for many people, but I truly owe my transformation to Him. He has made a difference in my life that no human being could make.
If you were on a deserted island and could only have two items with you, what would they be?
I suppose my husband and cat wouldn't count as items, would they? Okay, probably a spear, as I'm pretty nifty at fishing, and an inflatable raft with oars so that I can escape once I become bored of fishing.
Chrissy B is a modern-day superhero who continues to fight to rescue those in pain. And we couldn't be more excited about this.
The Chrissy B Show airs on Sky 203 on My Channel every Monday, Wednesday and Friday at 10pm. Visit www.chrissybshow.tv for more information.