Individuality. Do we have it?
a mutual decision, a range of factors, your own happiness,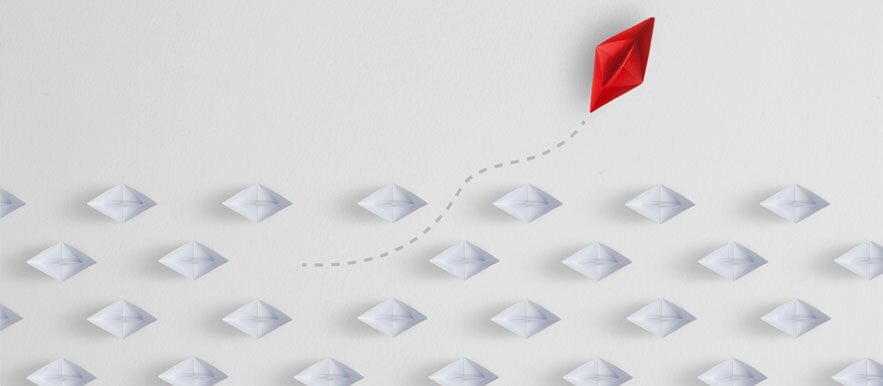 We all know that life is made up of choices. But do we make decisions according to what we want, or what others expect of us?
99.9% of the time, we decide what we are going to wear, buy, and so on, but there are also a range of factors influencing our choices. It does not have to be the age-old story of rebellion against our parents, but we may make choices based on what seems normal to others, or may intentionally do something to go against a trend or prove a point – aka the 'snob effect'. It may have been when you made sure to choose the best name for your child, which wouldn't sound familiar to others, even if you did not like it. It could be choosing a certain political opinion, to have something to talk about with your parents in the living room. All our choices are subconsciously influenced by something. And perhaps this is something we cannot control.
But let's look at this on a larger scale: perhaps you have made big decisions in your life, such as dating that person to please your family, or veering into that career, because others think it's the safest option for you, even though you have a different vision for yourself. Maybe you find yourself living life according to someone else's expectations and have put all your desires and aspirations aside, so you can avoid disappointing others – even if it comes at the expense of your own happiness.
Do you find yourself in this situation?
Take a moment to STOP and THINK. Think about what you really want in your life and don't be afraid to be honest with yourself. Life is too short to live a life that is far from what you envisioned.
Once you have figured out what you really want, take small steps towards achieving that goal and keep focusing on it. Stop caring about what people think. They may be your friends or even your family, but remember that they ultimately want you to be happy and if that means deviating from certain expectations, do it. Once they see that this is what makes you happy, they will understand and even if they don't, come to a mutual decision to accept each other's life choices.
Some of the greatest people on earth, who made a difference in the world, did it through their independent decisions and self-confidence. Now it's time to make yours too.
There's only one of you, so be sure to live the best version of your life.
Are you experiencing a similar situation? Would you like to anonymously talk to someone about it and get some advice?
Call our 24hr Helpline, where we have people who are ready to listen to your needs and help you: 020 7686 6000.