I was meant to live a live of suffering
Abuse, God, Holy Spirit, Jesus, John the Baptist, problems of life, Second Epistle to the Corinthians, Self-esteem, Sexual abuse, story of my life,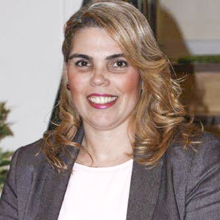 My childhood was no fairy tale, but more like a living nightmare! By the time I was 16 years old, I had already been sexually abused twice. This stirred up a lot of hatred and anger in me, and I became a very aggressive person.
I was traumatised and became very rebellious person, who would not listen to anyone. Through the problems of life, I lost all my self-esteem, and developed depression, which led to me becoming suicidal. I found myself at rock bottom until a friend invited me to the UCKG HelpCentre.
The Wednesday meetings were one of the meetings that helped me the most. I attended faithfully and started to realise that, despite the abuse I had suffered, I could still be happy. Through these meetings, I was able to recover from all the scars that I carried within me over the years, and let go of every negative thing I held onto. I was able to exchange all the pain and sorrow I had, for peace and happiness.
The other areas of my life have also been blessed by the changes in me because, based on the story of my life before and how it affected me internally, I should have probably had failed relationships or a broken family by now. On the contrary, I am very happily married to an amazing man, and we have a wonderful family together.
Today, I am fulfilled internally and have true peace within me, which is something that the majority of people in the society we live in today cannot honestly say. I am so grateful for these meetings and they are a revival every time!
Leah de Abreu