I was made to shine
a new beginning, answer came during a meeting at the Universal Church, faith and inner peace, I felt extremely alone, I was filled with life,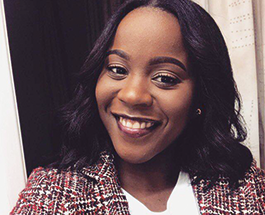 'Happiness seemed always out of my reach. I spent my days pitying myself and envying those who seemingly had what I wanted. I put on an "everything's fine" front, but inside a deep sadness engulfed my entire being. The absence and lack of involvement of my father as a child left me yearning for more attention and love. My mother worked extremely hard to provide for me – which I am forever grateful for – but not having her around much meant that there were times when I felt extremely alone.
"I did everything in my power to connect to His power"
As a teenager, the "Why me?" question became the norm. Why did I feel like my soul was in anguish? Why did it hurt so deeply? Why did emptiness overwhelm me? Should I just end my life or was there still something to live for? My answer came during a meeting at the Universal Church. It was there that I saw that it was possible for a person's life to really change – so many people around me had managed to do it – and so the first New Year's Night Vigil that I attended became the turning point I needed. I realised that the answer was within me all along.
From that point on, ending my life was no longer an option and the anger that had festered slowly evaporated – for good. In fact, anger became revolt and that indignation against living a miserable life became motivation to make things happen instead of hoping for the best.
The Night Vigil marked a new beginning for me and the Universal Church became my life line. Everything I had so desperately been searching for was now in me and with me. The doubt, the tears, the pain and the frustration were now in my past. I focused on strengthening my faith in God – I did everything in my power to connect to His power. The more I did this, the more I felt defined in myself. It was as if a new, happier me was being born.
My past no longer mattered and for the first time in a long time, I was filled with life. Although I was not yet where I wanted to be, I persisted enough to experience my truth, the truth that showed me this: when you believe in God, the impossible can happen.
It's not to say that my journey came without difficulties. Of course there were times when I questioned my progress. However, the support system around me at the Universal Church led me out of the cage I had created for myself. Today, I can truly say that I am free. Things around me might not always go well, but that no longer breaks me. My faith and inner peace are never compromised. I wouldn't trade this for anything.'
Anifa Da Silva