I developed a "go getter" attitude.
a great attitude, Business model, Self-employment, Tax, the principles of God,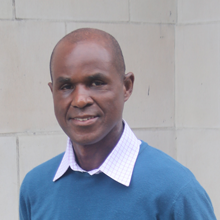 I began attending the Business Meeting because I wanted to be prosperous according to the principles of God. Through what I learnt in the meetings, I am much more focused in my vision and actions to establish what I want to achieve.
That pushes me to raise the bar in my efforts to break through on the projects am working on. As Self employed, coming to the Business Meeting has helped me develop a "go getter" attitude. I will recommend these meetings to business owners or to those who are thinking of starting business.
They will develop a great attitude and a rich mind within them in order to be able to face the battles faced in doing business. Research shows that although we think that we act because of the way we feel, in fact, we often feel because of the way we act. A great attitude always leads to great experiences.
Victor Akutu