"I believed that I could control my situation— but that wasn't the case."
Alcohol, Alcohol abuse, Alcohol advertising, Alcoholic beverage, Alcoholism, Binge drinking, I remember praying, peace inside of me,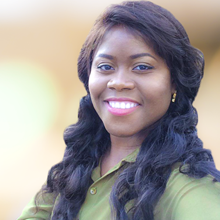 My favourite alcohol was whisky, and sometimes I drank so much during these outings that I would forget about what happened during the night. And if someone said something about me, whether good or bad I would become so aggressive. I believed that I could control my situation—but that wasn't the case.
I had previously tried to stop the whole drinking and partying lifestyle. I remember praying and staying at home to prevent myself from drinking. My friends offered their help in different ways, but nothing seemed to have worked. My lowest point would occur every morning when I woke up. The feeling of emptiness and loneliness was so troubling, that I decided to take action and change my situation.
I recall on Saturday, a friend who had previously encouraged me to come to the HelpCentre phonedm me to see how I was doing. During theconversation she invited me again—this time around I accepted! I attended a service and when it finished I felt peace inside of me. But the messages I learnt from the meeting left me wanting more, so I decided that I was going to come back.
Later on, I took part in a programme. But my initial goal was not to stop drinking, however it was to see a change in my life and remove every negative thing away from me—and sure enough it happened."
"From that moment until now, I have never looked back. I can truly say that I am now in control of my temper! I no longer drink alcohol and I am very happy with my life today.
 Sandrine Emanuel