How to deal with life's problems?
seek God's help,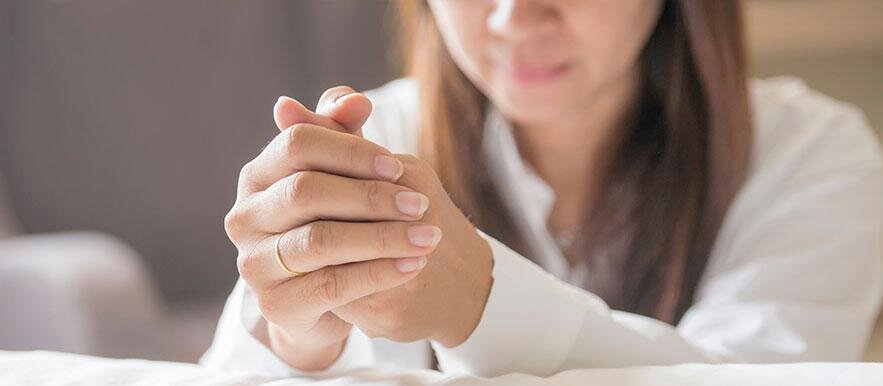 Have you ever stopped to reflect on what you can learn from life's hard times? What if God is using these situations to teach you something?
No one indeed likes to go through problems, but it's a fact that they will come – maybe because of the action of evil spirits or because of bad choices we made throughout life for example.
But when we analyse the Bible, we see that God allowed some circumstances to happen so that the people of Israel could learn something. For instance, when the Hebrews were about to enter the Promised Land, God gave them power and guidance to destroy everything related to the people who lived there. God didn't want His people to mix with strange people.
Disobedience
However, we can see in Judges 3 that the Hebrews questioned this decision of the Lord and therefore, disobeyed. They found it more advantageous to tax their enemies, but as a consequence, little by little they ended up mixing with those people, learning their culture and even marrying between them.
This brought negative results to the Hebrews, starting with the idolatry that settled among them. Finally, God said that because of their disobedience, they would have to live with their enemies.
"Sometimes we face persistent problems in our lives and their purpose is to teach us. From Judges 3 we can understand clearly that God works with circumstances. The same can be seen through the life of the Apostle Paul. For him not to be proud, God placed a thorn in his flesh. Sometimes God works with sadness, losses and situations that we are not able to understand at that specific moment. So we start to seek His presence, make vows, and in the end, the most important thing is not actually the miracle, but the fact that God worked in us during that process", explains writer Núbia Siqueira.
Learning from problems
In other words, while someone is using their strength to seek God's help for situations in life, He is at the same time working on that person. We grow spiritually without even realising it.
Through problems, we learn to depend on God, and this makes us humble before Him. The writer explains that the Most High doesn't do so to harm us, but because this is the only way He can save us. "Our nature is so bad that if He gives us total freedom, we don't know how to deal with it. If He doesn't teach us firmly, we don't know how to handle this freedom."
That is, God doesn't like our suffering but He loves our soul so much that, many times, this is the only way He has to save us.
So, use this period of the "Fast of Daniel: 21 Days To Have The Mind of Christ" to make a self-assessment about who you have been before God.
What can you learn from the challenges you've faced throughout your life? What if there is something inside you that you need to change but you haven't realised it yet?
Seek God's help by praying and strengthening your communion with Him, so you can understand His will for your life. Take advantage of this special purpose of faith to strengthen your relationship with the Most High.