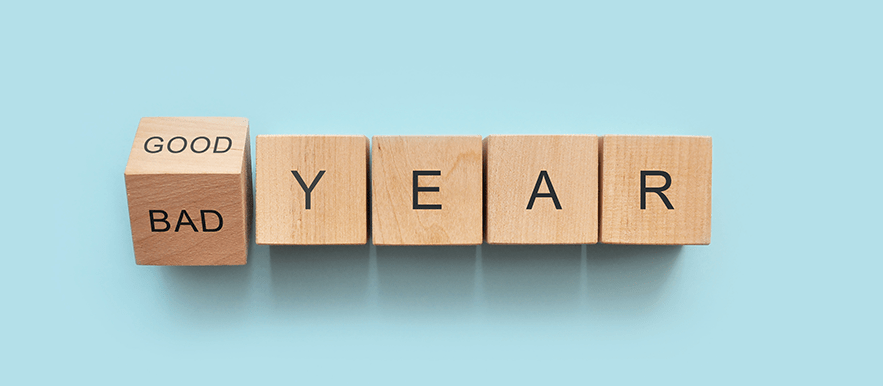 The end of year brings with it a sigh of relief. It's almost like closing a chapter and starting over. Though technically nothing changes except the number on the calendar, people get a sense of a 'new chance to get things right'.
As we draw closer to the end of 2021, it's inevitable for most of us to get into a reflective mood. How have these last 12 months affected us? What lessons have we learnt? Will we sit back and like Queen Elizabeth in her 1992 reflection, call 2021 annus horribilis! (horrible year) or will the achievements cancel out everything else?
It's tempting to hold back till the clock strikes midnight on New Year's Eve to give it another shot and achieve the goals you'd set last year but are still on the 'pending' list. Many people use the beginning of the year to commit to one or more resolutions, the most common ones being getting into shape, quitting a harmful habit such as smoking, or being more responsible with money.
A study by researchers in Scranton University (Pennsylvania, United States) found that only 19 percent of individuals keep their resolutions. Most are abandoned by mid-January. This means that New Year's resolutions have an 80% failure rate.
Why is the failure rate so high? Because we don't approach it in a realistic way. A lot of us want to see results in the first day or believe it will be easy to stop/start a new habit. Let's take exercising as an example. If you have lived a predominantly-sedentary life, it is unrealistic to sign up for a 10K run a week into the new year.
Instead, you should set your ultimate, long-term goal and gradually work your way up to it. Start with something relatively easy: walk 30 minutes each day for example. Once you get into the habit of a brisk walking daily and have built up a bit of stamina, then you can start introducing jogging intervals in your walk and eventually drop walking altogether and just run.
Here at the Universal Church, we want to help you towards your ultimate goal, but you don't need to wait for the New Year to do something about it, you can start today!
Since September 23, we have been doing the 100-Day Challenge, a purpose where we challenge you to do something different, or something you have been putting off with regards to your faith.
We invite you to do three things daily to achieve your objective: meditate on the Word of God, say the Lord's Prayer and proactively take a small step towards achieving your goal daily.
By following these three steps, you are already well on your way.
Don't forget to download your 100-day calendar and drop in at your local Universal Church this Sunday.