Google Search updates suicide prevention box with new options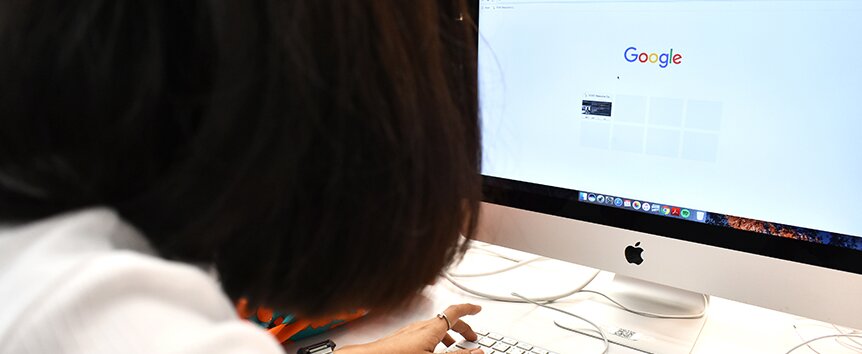 Google has updated the suicide prevention box in its search results with a new hotline number and as well as a chat support option in their browser on both mobile and desktop sites.
A Google spokesperson has pointed out that although Google has included suicide prevention information at the top of relevant search results for many years, this new layout will make it easier for people in emotional distress and seeking mental health support to get more immediate help.
This new update has come at a great time, as interest in mental health resources has reached record highs recently. According to a study in the BMJ, in the early stages of the pandemic, there was general deterioration in people's mental health, specially during the restrictive lockdowns and when hospital admissions were at their highest. The BMJ estimates that 10% of the population experienced persistent distress.
Suicide is a significant national social issue in the United Kingdom. In 2019 there were 5,691 registered deaths by suicide in England and Wales, equating to an average of 18 suicides per day in the country. Suicide is the single biggest killer of men under the age of 45 in the country.
Only a third of people who die by suicide have been in contact with specialist mental health
services in the year before their death. Although there is still a lot of work to be done as a society as a whole, in recent times we have started to speak more openly about mental health.
According to the House of Commons Public Library, in 2020 there were 5,224 deaths registered in England and Wales where the cause was recorded as suicide. Relative to the size of the population, the suicide rate in England and Wales has declined by around 31% since 1981. However, most of this fall occurred before 2000. In 2018 and 2019 there was a statistically significant rise in the rate, but in 2020 the rate fell.
This same research concludes that those who are in a worse economic situation have a higher risk of suicide than those living in the least deprived areas. The suicide rate in the most deprived 10% of areas in 2017-2019 was 14.1 per 100,000, almost double the rate of 7.4 in the least deprived areas.
We know life can get difficult sometimes and we know that it can be even tougher if you have nobody there to support you. For this reason, here at the Universal Church, we have a dedicated 24-hour Helpline to help you in your most difficult moments.
We know that sometimes just sharing your problems and worries with someone else helps lift the weight off your shoulders, that's why we will always be a friendly, non-judgemental voice on the other side of the phone.
Our Helpline was created for people who feel they have run out of options. We have three full-time staff and many volunteers to make sure we can take your call no matter what time of day.
If you ever feel like you're reaching the end of the line, and would like to talk to someone, don't hesitate, we are here for you. Our hearts and ears are open to serve you 24 hours a day, 365 days a year. Call us now on 020 7686 6000.
Sources:
https://en.wikipedia.org/wiki/Suicide_in_the_United_Kingdom#:~:text=Suicide%20is%20a%20significant%20national,of%2045%20in%20the%20country.
https://www.samaritans.org/about-samaritans/research-policy/suicide-facts-and-figures/latest-suicide-data/
https://commonslibrary.parliament.uk/research-briefings/cbp-7749/
https://media.samaritans.org/documents/Media_Guidelines_FINAL.pdf
https://www.seroundtable.com/google-updates-suicide-prevention-box-33793.html