God opened a door that no-one could close!
contract, doors, Faith, fear of failure, finances, God, I am grateful, I challenged God,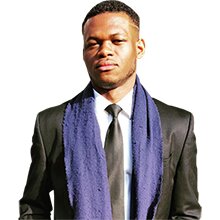 After using his faith and tithing, Elie Henry was offered a job with a large global financial-services company after being denied position after position. His contract was due to start at the end of January; however, not all went as planned.
"A week before I was due to start, I was informed by the company that there had been a discrepancy in my documents. These checks are carried out on every employee, and they took around three weeks to complete.
I felt like a negative force was trying to take my blessing away from me. I knew nothing of this mismatch, and so it felt unjust. My mind was still filled with the fear of failure. I had previously given a testimony about receiving this job, so the news of this discrepancy was devastating for me, but I refused to allow these feelings to overshadow my faith.
I received a call from the manager, who set up a meeting with me and the board of directors, where I was given the chance to present my case. I took this opportunity to push my faith to the limit.
I prayed every hour of the night, I walked around the company and anointed it; I also anointed myself, fasted, attended the Independence Project meetings on Mondays and wore my shirt, which had been blessed on Friday, to the meeting.
I challenged God and told Him that for me to get this position would bring glory to His name. I wanted to do this for God more than for myself. I gave my all. It was a matter of honour. They gave nothing away, so I was left wondering. However, shortly afterwards, I received a call to say that I could start work on the Monday as originally planned. I was so relieved and grateful for the opportunity. My perseverance had paid off; I could see that God had put me through this experience so that I could know what my faith was capable of.
Although negativity had tried to block my blessing, God opened a door that no force is able to close. I am now working for one of the largest global financial-services companies, and I am not even a graduate! This experience has matured my faith in ways I had never imagined possible. God is always with me, I have His favour and I am grateful beyond measure."
Elie Henry