Get out of your country to a land that I will show you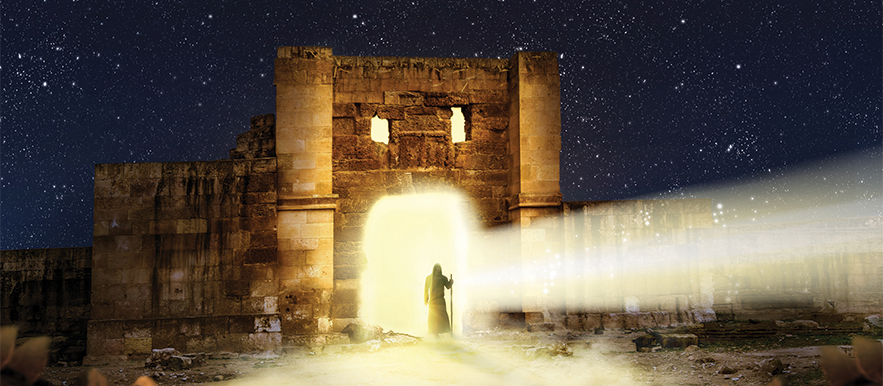 Out of all the Bible's heroes, one of them stands out as the principle role model. Abraham's story began in a pagan land, where he lived a good and prosperous life. However, something in him made him restless and resistant to his situation. He was faithful to one wife – contrary to the norms of the time – but had no son. That was when God spoke to him and promised to make him great.
Abraham was 75 years old when God ordered him to leave everything behind and go into the unknown, towards a land that God had yet to show him. He did so without question because he trusted the Lord and set his eyes on the promise He had made.
'Get out of your country, from your family and from your father's house, to a land that I will show you.' (Genesis 12:1)
What is even more fascinating is that God had much more to offer Abraham than just the one son that he wanted: God wanted to make Abraham's descendants as numerous as the stars and his legacy last for all eternity.
Abraham never failed to obey God's orders and everywhere he'd go, he would make an altar for God. His acts of obedience and sacrifice still reverberate today. He set an example to follow and showed us the way to please God and see His greatness in our lives.
God wants us to have the same vision and dedication that Abraham demonstrated. Maybe you are going through a rough time, or maybe your life is satisfactory, but one thing is certain: God is able to do much more than we can imagine. He constantly searches for people who have the same resolve as Abraham. That is why we are calling forth courageous people who are ready to surrender their current situation and follow God's orders so that they might reach the greatness that He has planned for them.
Embark on this journey of faith to learn how Abraham became great and to do the same as he did. From June 23 to 14 July, we will be speaking about his journey, from the moment he left his comfort zone until the moment he established himself as the father of our faith.
Event: From Haran to Canaan
Date: 23 June–14 July
Time: Check our timetable
Location: Your local UCKG HelpCentre