Free from oppression and dependencies
Addiction, Anxiety, free and powerful, I decided to come back, I have peace inside, Mental disorder, Mental health, Self-harm,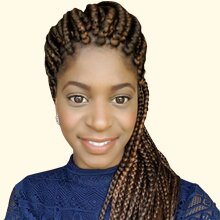 I suffered from opression and always felt empty and low without any reason. I was never alone, since I came from a big family and I had friends; but despite their company, I still felt alone. As a result, I started struggling with insecurities and self-doubt, and even considered self-harming.

Due to how I was struggling, I gave myself over to my future career. It became my main focus to the point of obsession. However, I soon realised it was getting too much. I wasn't resolving anything, but patching up a deeper problem that I felt powerless towards. I was also hooked on music and wanted to become a dancer. Every time the music was on, I felt free and powerful; I was the person I wanted to be when performing on stage, but offstage, I felt empty and weak.
I came to the UCKG upon invitation by a friend. I rejected the invitation a few times but eventually came; however, I didn't stay as I thought it wasn't for me. Not long after, I decided to come back as I had reached rock bottom and I knew help was available there.
I made a decision to leave behind the things that made me weak, bad company and certain types of music, so I could gain the strength I longed for. Today I have peace inside without depending on anything and I am totally free from the opression – this was all achieved by faith!
Keeley-Rose Auguste