Finding true happiness
a positive change in my life, I am no longer sad, I couldn't sleep, I have found true happiness,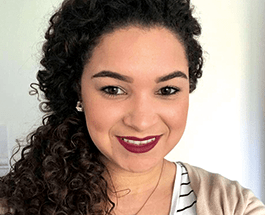 Everything was fine, until I decided to leave my life and family behind to live with my boyfriend. Soon, I got to a point where every hardship I had previously overcome, came back to haunt me and it seemed as though I was living in darkness. I began to watch a lot of pornography, my health deteriorated, I couldn't sleep because I was afraid of dying in my sleep. I became very sad and tried to fill my void with friends, parties, etc. Also, my love life was a nightmare – it consisted of fights and betrayal.
When I came to the Universal Church, I worked hard to make improvements in my life. It wasn't easy, but it was essential that I left some things in the past, including my boyfriend. In the end, by acting on everything I was learning, and connecting myself to the real energy – God – I found the light at the end of the tunnel. I was able to create a positive change in my life.
Today I am no longer sad or empty. In fact, I have peace, I am close to my family and I have found true happiness.'