Finding my passion
Education, Primary school, Secondary school, teaching assistants, trying to fight,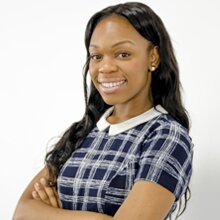 When I left university, I didn't know what I wanted to pursue in terms of my career. I tried many different jobs, but they didn't work out for me. I wasn't passionate in and of I started working in schools and that became my passion. I enjoyed it. I was working in a primary school through an agency, but I didn't get paid during the holidays. This was a struggle, because I would have no income.
The school I was working in had vacancies for a permanent position. I went to the interview, but didn't get the job. It was contradictory, because they said I was one of the best teaching assistants, but they didn't want to keep me on.
"I'm glad I chose not to give up." 
I carried on working for the school through the agency, and that experience just made me want to be better and work harder.
Soon the opportunity came to work in a job in a secondary school. The teachers I worked with sent me a message that they had vacancies and really wanted me to work with them.
I sent them my CV and went in for an interview. I anointed my tongue, my head and my hands and it was one of the best interviews I'd ever had. Ten minutes later, I was given the position.
The job is in the new Olympic Park. I work permanently on a long-term contract and I'll be paid during the holidays. It also gives me a great opportunity to progress in the school, as I will be doing the school's direct programme to become a teacher.
I really resisted going to the Independent Project meetings on Mondays. I would go and then stop because I would get tired of trying to fight for my financial life when I didn't really see anything happening. I was confused and didn't know what to do in terms of my future.
But I decided to start taking it seriously, and especially on the days that it was the hardest for me to go, those would be my best meetings. They would motivate me and give me the assurance that God is with me. I'm glad I chose not to give up.
Damilola Ogunjimi