Faith pays off
Drug rehabilitation, I was successful, internship, learn the skills, Stimulant,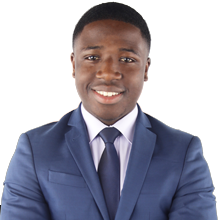 "One day I decided that I would knock on a number of people's doors and ask them how they became wealthy. My aim was to learn the skills and qualities needed to become successful and apply them in my life."
One person who answered the door was impressed with the drive that Reggie had displayed. Instead of providing only advice, he made Reggie a proposal.
"I knocked on the door of a senior executive, and he invited me for an insight day with his business. I was then assigned to a mentor and later on I managed to gain an independent internship with the company.
I had a meeting with my mother; my senior executive and my mentor; after this meeting, I decided to go to university to study economics. When I had finished my first year I then applied for another internship. This time around I was up against students from across the world."
Although 9000 applicants were fighting for the internship, Reggie stayed positive by using the faith he had built from attending the HelpCentre.
"I had applied for a summer internship with numerous undergraduates from Europe. After I took part in five interviews, I was successful.
I am now working for the company for a period of eight weeks. I'll be earning a salary of £38,000 in proportion to eight weeks. I'm also an ambassador for the largest accountancy institute in the world, and a student ambassador for my university."
Reggie Nelson