Ending my alcohol addiction
Books of Samuel, Deception, full of problems, God, Holy Spirit, Jesus, Psalms,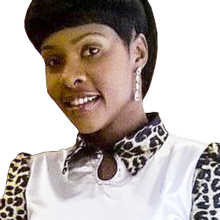 When I was introduced to the HelpCentre, my life was full of problems; everything felt disorganised. This all began when my love life had reached its peak in terms of disappointments; instead of peace, it was filled with financial problems, betrayal, abuse, and more.
As a result, I became very depressed and I turned to alcohol. It started with one glass a day but before I knew it, I was having four bottles a day. I had tried to stop so many times on my own but couldn't find a way out from this addiction. However, I found hope at last when I started to attend the HelpCentre. Similarly to the ACT meetings, the Friday meetings that I attended tackled the root of my problems.
Today, I can say that I am completely free from alcohol, thanks to God and the meetings at the HelpCentre.
Bertha Laing