Drugs cost me my friends, family and freedom
Chain of Prayer, don't know how to help, I was of no help,
Joseph Dyer, who is now a qualified and certified gas engineer,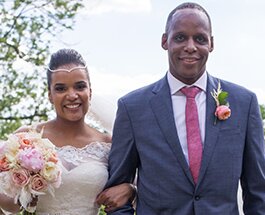 tells his story because he knows that there are many people who are struggling with an addiction that could easily kill them. 
There are also many families of addicts who have reached the end of their tether and don't know how to help their loved ones.
"I made some bad choices when I was younger and ended up in prison. I was also heavily into the club and DJ scene and it was in this environment that I was introduced to hard drugs. At first I wouldn't take them, I would just sell them, but, eventually, I started to dabble, and this went on for years until I even stopped working and was just travelling around the country playing in clubs and selling drugs. I never thought of the consequences and the effect it would have on my family and my life."
The drugs made him fearless so he never imagined getting caught with them – but he did. When police searched his house, they also found a number of dangerous weapons and more drugs. He was arrested and awaiting trial, but that didn't deter him.
"My mum and dad had started going to the UCKG, and it was around that time my mum realised something was wrong. She brought me to the UCKG, but I wasn't interested.
Things progressed, and I went to court. Now, I believe that it was only through the prayers of my parents that my punishment was not custodial.
When my mother passed away, I was so out of my mind on drugs; I was of no help to anyone. My addictions pulled me away from the ones I loved the most."
The death of his mother left him feeling depressed so he was referred to bereavement counselling, rehab and was taking anti-depressants.
It was Joseph's aunt who made him think more about his spiritual life. She used to tell him that God could help him and he would go away thinking about this. After rejecting his dad's many invitations to the UCKG, Joseph came across a copy of the City News while staying at his father's house.
"I read the testimonies in the paper that told of some people who had been delivered from addictions and depression, so I decided to give the UCKG a try because nothing else was working for me. I always left feeling much better than when I went in. I was then advised to make a Chain of Prayer so I started the long battle of prayer for deliverance. I decided to do something not just for myself but for my family too. I had to take my life back!"
Things did get better for Joseph, but it wasn't an overnight transformation. Joseph battled with returning to a life of drugs, and there were many times when he did go back.
"The UCKG advisers would phone me and encourage me to keep on fighting and to come back to the UCKG. Their calls always came just as I was ready to give up on God.
On one particularly unbearable day, I felt like I couldn't take anymore, and so I cried my heart out to God for His help."
Through prayer and advice Joseph has completely turned his life around. The drugs and destructive lifestyle are far behind him, and he is now in permanent employment and happily married.
"I'm so happy that God has given me the strength to take back my life. Things are going well for me now."
Joseph Dyer