Constant victories
addiction to alcohol, secret to success, UCKG,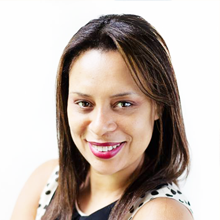 "I took part in Campaigns to address my financial situation and love life, but my worst problem was my addiction to alcohol. I started drinking at the age of seven."
"My father was an alcoholic and it was clear that I was heading down the same route.
At first, I used to drink so I could feel happy; eventually, though, when I was drunk I would attempt to steal my colleagues' boyfriends. I became so depressed that I would go out and drink more, hoping that it would provide me with some relief.
Everybody thought I was the happiest woman in the world, because I would always keep people positive with my words; however, inside I was destroyed and lonely. There was even a time that I tried to harm my mother.
My sister invited me to the UCKG HelpCentre. I started attending the Friday services for my deliverance and I was able to stop drinking. I also met my future husband through the HelpCentre and he encouraged me to change. I took part in another Campaign for a complete life transformation. One year later, I got married to my husband and we moved from Brazil to the UK, where I started my own business.
However, there was now another issue. I was told that I was a danger to patients, because I had not done my training in women's health in this country. I was faced with many problems that could have prevented the registration of my company. So, I took part in another Campaign – and the following year my clinic in Hampstead was fully registered as a business
It's all about believing and putting your faith into action. There's absolutely nothing impossible for me, as I've learnt the secret to success – sacrifice!"
Vania Martins