Building a business
my own business, Small business, the glory of God, web design,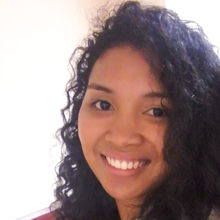 "I had never thought that I would be taking steps to start my own business. I remembered thinking to myself that I would like to work for a top company.'
Thanks to the Monday meetings, my vision has changed. The more I came to the meetings, the more I liked the idea of starting my own business. I was interested in the sense that I could be my own boss.
It's funny because the things I heard at the meetings were happening to me at work, such as other people telling me what to do. So I told my roommate that I was interested in web design and soon after, she met someone who required a website to be created for them.
As it stands, I have clients that I currently talk to, and I'm generating more ideas to help develop my business. All this has happened for the glory of God."
Desiree Cortez-Thomas