Breast Cancer Awareness Month
member of the Universal Church,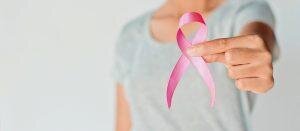 Every October, people all over the world show their support to those affected by breast cancer. Pamela Carolan was one of those people. Her world came crashing down when she was first diagnosed with cancer. "I was told that if it didn't get treated, I could die. It was a very big shock and I was in denial." Pamela had stage 2 breast cancer and needed to undergo chemotherapy, radiotherapy, and surgery.
Pamela has been a member of the Universal Church for over 15 years. Even when she was unwell she attended the church services and believes that God always made her stronger. With this strong mindset, a fantastic medical team and her faith, Pamela was able to get through some of her most difficult times.
Just like Pamela, there is a huge number of people who get this terrible news every day, breast cancer is sadly the fourth most common cause of death in the UK. At the Universal Church we truly believe that with God's guidance, life's most difficult moments feel less daunting. So, as a complement to your health routine, we invite you to come and put your faith into action by attending our health and well-being­ services, every Tuesday at 7.30pm.
The Universal church's spiritual advice should be seen as complementary to any scientifically proven treatment you may be receiving. The Universal church does not claim to heal people, but believes that God can, through the power of faith. Always follow your doctor's advice.
For more information call or WhatsApp us on 020 7686 6000 and to read more about Pamela's story click here:
Sources:
https://breastcancernow.org/get-involved/breast-cancer-awareness-month