Better house, more unity
considering to buy, family, look forward to coming home, my family members,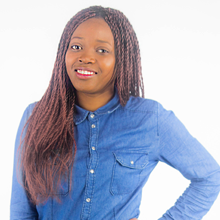 I lived in a two bedroom flat with my family, in which the conditions were very bad. It would get really cold during the cooler seasons, even with the heating on.
To make things worse our neighbours, who lived on the floor below us, would constantly complain that we were making too much noise, even when there was no one at home.
There was even a time when our neighbours smashed our front door in an attempt to complain again. They called the police on us several times, contacted the environmental list and even took us to court. This was all in an attempt to frustrate the landlord, in the hope that we would be kicked out. Even in a difficult time like this, there was this awkward tension between my family members; we would always keep to ourselves, and even when we were together, there would be disagreements.
My family and I were looking for a new house, due to the difficult situation. We never looked forward to coming home. It always seemed better to stay outside, at work or at school. At least there would be heating in other buildings, things would be in order and there was less likely to be awkward tension and disagreements with others.
However, whenever we would find a property that we liked, we would always be turned down. But there was one particular house that we went for viewing, along with another family that were considering to buy the house. This house was in a suitable area, and living in this house would mean myself and my sisters could all have our own rooms. We would have a nice garden that would be big enough to hold BBQs. We used our faith in different ways, and determined that the house would be ours.
I was attending the Help Centre at this time, and as I was taking on board the messages I was hearing, I started to see changes within myself. My family even saw a change in my character.
Moreover, we received a call after a couple of days, only to hear that the house we wanted was ours! My family and I now look forward to coming home; in fact we love being at home and enjoy each other's company.
Valencia Chiyaka