An unbearable pain
able to sleep properly, attending the Universal Church, difficult and emotional period,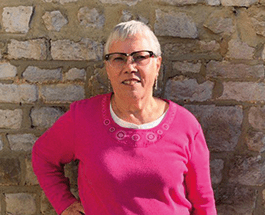 'The more I moved the more pain I would feel. I found it extremely hard to sleep as I couldn't lie down in the same way as before because my breasts would hurt a lot. The pain increased to the point that I couldn't bear it anymore.
After a visit to the GP, I was referred to the Breast Clinic for a mammogram and an ultrasound. After having these scans done, I was told that I would receive the results through the post. My biggest fear was having to go through an operation because I didn't think that I would be able to overcome it. I leaned on my faith to get me through this difficult and emotional period.
At this time, I was already attending the Universal Church. The period of waiting for the results wasn't easy. Praying and hearing the encouraging messages during the weekly meetings really helped me overcome my fear.
Soon, I began to notice that the pain subsided. I was determined that I would receive positive results, and that's exactly what I received! Not long after, the results came through the post. Excited, I opened the letter and found that the results came back as normal. I am so happy. Now I feel great and I am able to sleep properly.'
Maria Mondim
*The UCKG HelpCentre's spiritual advice is to be seen as a complement to the scientifically-proven treatment you may be receiving. The UCKG HelpCentre does not claim to heal people but believes that God can through the power of faith. Always follow your doctor's instructions.